Where to find an informative wrinkle treatments review? Thailand is a promising medical destination.
Thanks to modern medicine, there are now so many ways to combat the signs of aging particularly unwanted wrinkles. As much as a patient wants to undergo any kind of treatments, it is best that they always refer to a wrinkle treatments review. Thailand is not just the place to go sight-seeing. Medical tourists are now flocking to the country because of the affordable medical procedures and care that they can receive there.
Wrinkle treatments are best defined as a combination of surgical and non-surgical procedures used to improve the facial features of a patient. There may also be rejuvenation treatments used to further enhance the final results. Surgical procedures include both full and lower facelifts and eyebrow lifts if needed. Non-surgical procedures are treatments using botox and derma fillers.
At Medical Departures we are always glad to help our international patients find the best prices possible that fits their budget. We understand that booking a cosmetic surgery appointment overseas can be a hassle to most patients, so here at medical departures, booking is a breeze.
Additionally, international patients can read a wrinkle treatment review from another patient that has undergone cosmetic procedures overseas in order to have a broader knowledge about the treatment. One satisfied patient from the Nirunda Cellport Clinic, named Barbar, said: "I thought how nice it would be to get a facelift. I had lost twenty years and I wanted some of it back! I did my research, communicated over e-mail with the staff at Nirunda, and scheduled a plane flight and the procedure. I feel very very happy about my surgery and I think I made a good choice in doctors"
We also have a large gallery of photos and videos on wrinkle treatments. Before and after references are available for perusal in our website, for those patients who want to see how the treatment is done.
This is the average wrinkle treatment cost around Thailand when compared to the prices charged in international clinics.
INTERNATIONAL PRICES VS. THAILAND PRICE
PROCEDURES

USD$

AUD$

NZD$

COMPARISON

SURGICAL

FACELIFT

$18,000.00

$26,000.00

$27,602.00

INTERNATIONAL

$4,600.00

$5,811.00

$6,170.00

THAILAND

EYEBROW LIFT

$11,000.00

$14,000.00

$14,753.00

INTERNATIONAL

$1,500.00

$1,895.00

$2,012.00

THAILAND

NON-SURGICAL

BOTOX (PER UNIT)

$15.00

$20.00

$20.12

INTERNATIONAL

$12.50

$15.80

$16.78

THAILAND

DERMAL FILLERS

$720.00

$909.00

$966.00

INTERNATIONAL

$367.00

$464.00

$492.00

THAILAND
Thailand Wrinkle treatments clinics
are quite popular around Thailand ever since the boom of medical tourism. However, there are also clinics around the country that are operating in less than favorable conditions. Here are just some of the top clinics that is highly recommended
In the Nirunda Cellport Clinic every patient is sure to have their health and satisfaction as the clinic's top priority. The clinic is in a continuous pursuit for inventive technologies to bring precise consultations and top quality procedures.
The Avarah Innovation Clinic has a team of highly-skilled doctors that are proficient and trained to deliver assistance and recommendations that are appropriate to the specific needs of the patient.
The Vertex Clinic offers patients treatments that meet the uppermost standards of cleanliness and quality that is recognized internationally.
The Minerva Clinic offers non-surgical procedures that use the latest technology and techniques in order to produce top-quality results for patients.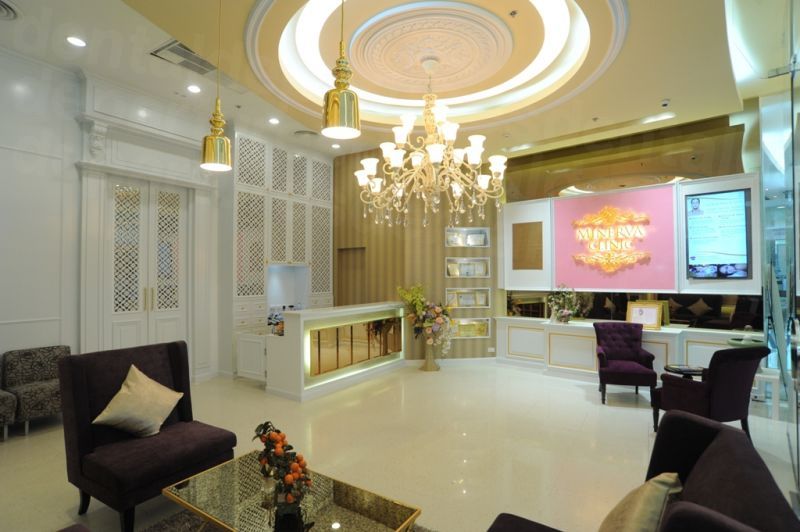 Lastly, the procedures provided by the Pimplus Clinic are carried out by their expert team of doctors. The clinic also boasts of combating the signs of aging and minimizing imperfections by using non-surgical treatments.
Looking good and restoring one's confidence does not have to cost an arm and a leg. However, patients are always encouraged before deciding on a procedure to at least read a wrinkle treatments review. Thailand really is a must-visit medical destination for international patients seeking affordable treatments.