Where can patients get the best wrinkle treatments? Thailand is the best place to explore both surgical and non-surgical treatments.
Not everyone can age gracefully as patients starts to slowly lose their collagen production causing sagging skin. Because of modern medicine, everyone can now combat wrinkles by means of going for wrinkle treatments. Thailand is the best place to look for the best wrinkle treatment clinics at a very modest price.
Wrinkle treatments can be performed as either surgical or non-surgical, however in most cases the two procedures are combined to deliver the best results. Non-surgical treatments are mainly Botox treatments and dermal fillers. Surgeons may need to perform additional resurfacing and dermabrasion to get the perfect results after surgical wrinkle treatments. Surgical procedures include full or lower facelift and upper and lower eyelid surgery. The best options will be decided on after the consultation.
International patients are looking for the best rates on the internet for surgeries away from home. We at Medical Departures are more than happy to guarantee that our prices are the best and most affordable prices out there.
Reading a wrinkle treatment review from past patients is further proof that this procedure is worth the travel. Here's what Belle Pattanee had to say: "I recommended this clinic to my friend and was happy with the results."
Patients may have some concerns about going for a wrinkle treatment. Before and after videos and photographs are readily available for international patients to peruse and see physical evidence of the fantastic results achieved with this procedure.
Patients who are looking forward to booking an appointment overseas can use this wrinkle treatment cost table as a comparison.
INTERNATIONAL PRICES VS. THAILAND PRICE
PROCEDURES

USD$

AUD$

NZD$

COMPARISON

SURGICAL

FACELIFT

$18,000.00

$26,000.00

$27,602.00

INTERNATIONAL

$4,600.00

$5,811.00

$6,170.00

THAILAND

EYEBROW LIFT

$11,000.00

$14,000.00

$14,753.00

INTERNATIONAL

$1,500.00

$1,895.00

$2,012.00

THAILAND

NON-SURGICAL

BOTOX (PER UNIT)

$15.00

$20.00

$20.12

INTERNATIONAL

$12.50

$15.80

$16.78

THAILAND

DERMAL FILLERS

$720.00

$909.00

$966.00

INTERNATIONAL

$367.00

$464.00

$492.00

THAILAND
Wrinkle treatments clinics are not hard to find when in Thailand. However, international patients should be informed of what clinics are certified by Medical Departures as clinics using safe and sanitary methods. Here are some of the top facilities:
In the Nirunda Cellport Clinic patients are guaranteed to have their health and satisfaction as the clinic's top priorities. The clinic is constantly searching for innovative technologies to deliver accurate consultations and they combine artistry and science in their procedures.
The Avarah Innovation Clinic has a team of experts that are capable of the best advice and recommendations that are suitable depending on the needs of a patient. The clinic use only safe and globally recognized products in their treatments. Doctors provide patients with expert advice and together select the best treatment options.
The Vertex Clinic proudly offers patients with services that meet the highest standards of cleanliness and quality that is recognized internationally. The clinic is located in Phaya Thai, Bangkok Province and specializes in dentistry, cosmetic surgery, plastic surgery and skin and laser rejuvenation.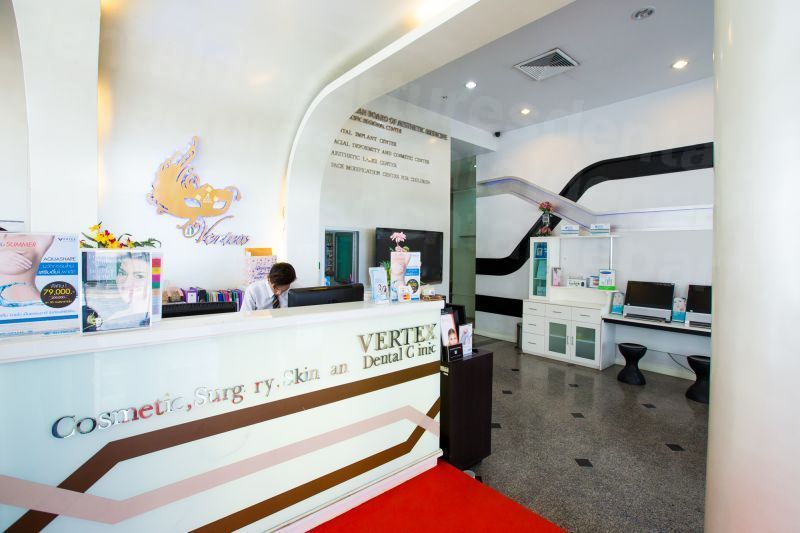 The Minerva Clinic provides non-surgical treatments using the latest technology and techniques to produce top-quality results for patients. Their non-surgical body sculpting is done by laser and injections producing outstanding results.
Lastly, the services provided at the Pimplus Clinic are carried out by their expert doctors and is supervised by the resident doctor, Dr. Pimchanok Mekaroonkamon. The clinic also specializes in combating the signs of aging and minimizing imperfections by using non-surgical treatments.
Our international patients do not need to worry about where to find the right wrinkle treatments. Thailand pretty much covers both relaxation and beauty for international patients from all over the world.