Looking for Good Dermal Filler Clinics? Mexico Happens to Have the Best of Them
Skin-care procedures like dermal fillers are in constant demand. If you are seeking good (and affordable) dermal filler clinics, Mexico is the place to be. If you still haven't caught on with medical tourism, you're missing a lot. Millions of people, primarily from the US, are now heading to Mexican hospitals, particularly for cosmetic treatments at affordable prices. Here are four facts that will help you see the exceedingly bright side of getting dermal fillers in Mexico. Read on.
#1 High-Quality Cosmetic Treatments
Going into a dermal filler clinic in Mexico will dispel any notions that you might have had about healthcare conditions in the country. Many a dermal filler doctor in the country has attained the best education in their field from the best medical schools in Mexico and even abroad. Hence, you get top-notch cosmetic treatments and this why thousands of people get their dermal fillers in Mexican clinics.
#2 State-of-the-art Dermal Filler Clinics with International Hygiene Standards
All reputed dermal filler clinics in Mexico have proper health codes in place, which is why you should not be concerned about hygiene and sanitation. Let us not forget that more than a million medical tourists come to Mexico every year from the US alone, and several thousand more from other countries. How can you explain these numbers if Mexican clinics are not up to the mark? They measure up to international hygiene standards in addition to boasting state-of-the-art equipment. So you can certainly expect the best cosmetic procedures here.
Here is a list of the most popular clinics with their standard dermal filler cost: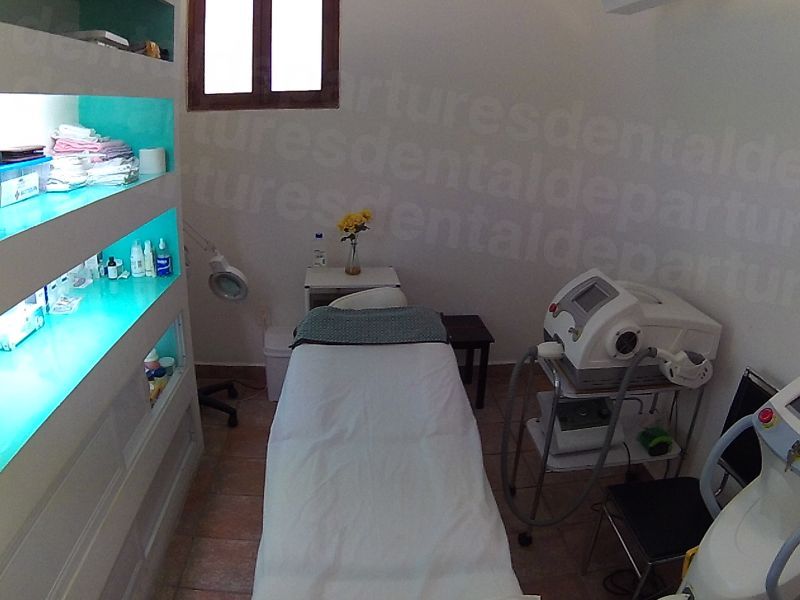 #3 Malpractice Instances Are Not As Prevalent As Widely Believed
Malpractice is an unfortunate aspect of any healthcare sector, and Mexico is no exception. However, a common misconception is that Mexican clinics are not as strictly regulated as clinics in the US, which results in greater malpractice instances. Nothing can be further from the truth. Mexican clinics are regulated strictly, and let us not forget that they receive a bulk of their business from medical tourist referrals.
Of course, you should still do your due diligence. Scrutinize each hospital using dermal filler review websites, the best of which is Medical Departures. Also look at the dermal filler before and after pictures of each clinic to see whether their services are worth it.
#4 Specialized Treatments Are Widely Available
You can get specialized treatments (cosmetic or otherwise), don't anyone tell you otherwise. Mexico has a great pool of specialist medical professionals who are the best in what they do, including dermal filler procedures.
The bottom-line is that getting dermal fillers in Mexico is a great idea, one that you won't regret. Whether it's the prices or the quality of the local dermal filler clinics, Mexico has you covered.