Chiang Mai, Thailand, is becoming one of the most popular locations in the world for cosmetic treatments such as Botox. If you are looking for affordable yet high-quality cosmetic treatments, here are 4 top-quality clinics for Botox. Chiang Mai, is a stunning city in Northern Thailand and has a great range of clinics, as well as offering very affordable pricing systems.
Machita Clinic
The Machita Clinic is located in the heart of Chiang Mai city and is known for its high-quality beauty and cosmetic treatments. Situated in a large 3-storey building in the city, the clinic was founded by a Medical Director that was trained in many international countries such as Germany, Singapore and South Korea. Adhering to high international standards, when you seek the best Botox Chiang Mai has to offer, this clinic comes in top spot in terms of popular Botox review pages from former patients.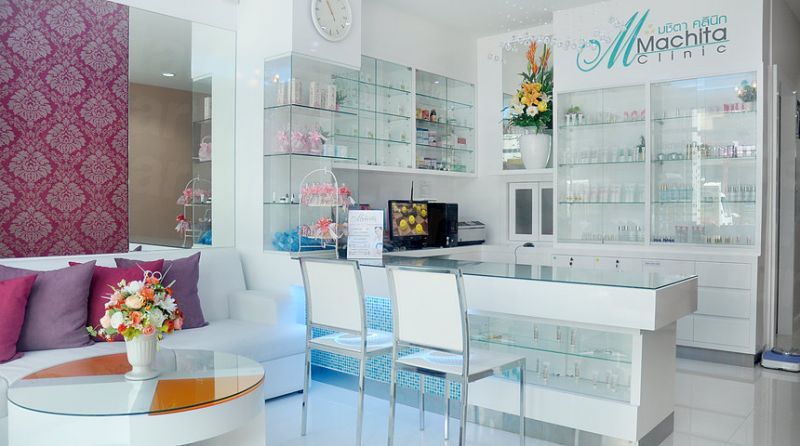 Pan Clinic Chiang Mai
The Chiang Mai branch of the Pan Clinic is popular with international clientele who come here to get their holistic, cosmetic and skin treatments performed by highly-trained specialists. The Botox before and after photos for Pan Clinic only goes to show they do a professional job. The original branch of Pan was first opened in Bangkok in 1983, and has been going strong ever since. When you want the best quality Botox treatments in Chaing Mai, this clinic is ranked highly.
DIAA Aesthetic Clinic
This state-of-the-art facility is located in Chiang Mai City and enjoys an extensive range of Botox and facial treatments that utilize the latest cutting-edge technology for amazing results. DIAA Aesthetic Clinic is widely regarded as one of the market-leading cosmetic clinics in Northern Thailand, and with staff that were trained in international countries and speak several languages, this is a clinic that appeals to visitors from Australia, New Zealand and Europe.
Rajdhevee Clinic
When you seek affordable Botox, Chiang Mai is a great choice. Located in the Central Festival Shopping Mall, Rajdhevee Clinic is a convenient place to get your Botox treatments done. With over 50 branches throughout Thailand, this is one of the biggest and most trusted brands for cosmetic procedures in the country. Specializing in Botox and other non-invasive treatments, they are experts at reshaping your face.
Many people opt to visit place such as Chiang Mai, Thailand for their medical and cosmetic treatments, which has created a cool medical tourism market where finding the most affordable Botox cost is the name of the game. Although Botox prices in Thailand are generally about 20% cheaper than in Australia and America, in terms of cosmetic treatments as a whole, the prices on average are 60% cheaper.
When you want to find affordable Botox, Chiang Mai clinics lead the way in Thailand and are at the forefront of the medical tourism industry. At Medical Departures, we have the most affordable choices for cosmetic treatments right here, right now so you can book the best value-for-money medical tourism holiday imaginable.