Looking for a breast enlargement in Mexicali? Let Medical Departures point you in the right direction..
Here are five reasons why Mexicali is the only choice for you!
1. Quality procedures
The clinics in Mexicali provide quality and affordable medical procedures from breast enlargements to other cosmetic surgical enhancements such as rhinoplasty, lip augmentation, and buttock augmentation. For your breast augmentation, we recommend Maurice Aceves clinic. Maurice Aceves is a famed and reputable plastic surgeon in the whole state, capable of providing all your cosmetic enhancement needs. Maurice Aceves also offers exclusive Medical Departures for your benefit as well:
No Worries Warranty - Maurice Aceves
US Veterans 10% discount
· Medical Departures' Exclusive Hotel Packages
Medical Departures recommended clinics undergo thorough, personal background checks. We verify their security and quality, so we assure you, you are in good hands.
2. Affordability of medical and cosmetic procedures
In Mexicali, you could have any of those procedures above (and more) for less than you'd pay in your local clinics! From Mexico to the United States—and even from other countries like Canada—patients flock to Mexicali to avail the affordable medical care and save thousands!
The prices of breast enlargement procedures differ from currency to currency, so here is a rundown of the basic average prices of the breast enlargement in Mexicali compared to other places:
| | | | | |
| --- | --- | --- | --- | --- |
| PROCEDURE | US$ | CAN$ | AUD$ | COMPARISON |
| BREAST ENLARGEMENT | $11,829.00 | $14,776.00 | $15,025.00 | INTERNATIONAL |
| | $3,800.00 | $4,747.00 | $4,827.00 | MEXICALI |
| | 32.10% | 32.10% | 32.10% | % YOU PAY |
| | $8,029.00 | $10,029.00 | $10,198.00 | YOU SAVE |
3. Fantastic Tourist Spots
Mexicali offers much to be seen at fantastic tourist destinations! See the fantastic Centro Estatal de las Artes, or the Teatro del Estado. Have a sip of the famed Cerveza Cucapá beer locally brewed in Mexicali. Partner it up with the best Mexican cuisine the city has to offer, you'll have the medical holiday of your life!
4. Medical Departures
And here is the final reason—you have us from Medical Departures to guide you! With this breast enlargement review, Mexicali will be a breeze; easy hotel accommodation, and recommendations to the best quality, licensed clinic for your breast enlargement. With us by your side, there really is no reason to worry!
5. What happens during a breast enlargement procedure?
A breast enlargement is a surgical procedure that results in bigger, fuller looking breasts. Here is the basic step-by-step rundown of the process:
First, a local anaesthetic is administered, and once it has taken effect, incisions are made in certain areas of the breasts. The incisions may be around the areola, under the fold of the breasts, or by the armpit. Implants (saline or silicone) are inserted into the incisions and positioned in the breast pocket. Once secured, the incisions are closed via sutures or medical adhesive.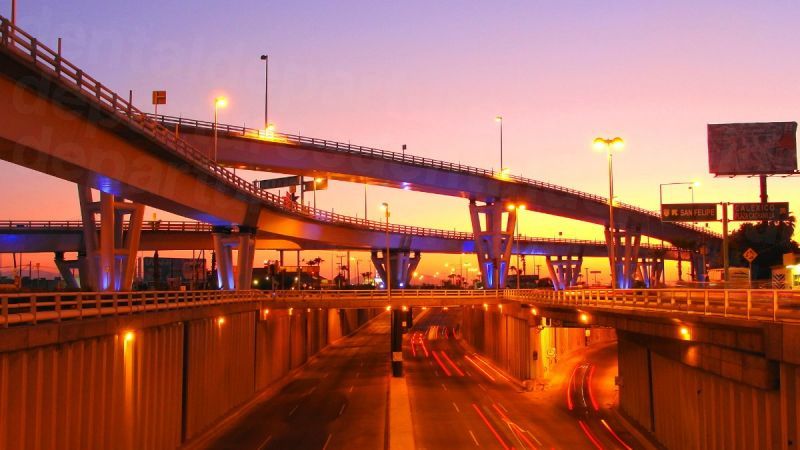 There's no reason to falter now—book your breast enlargement in Mexicali now through Medical Departures!