Medical Tourism in Tijuana
Tijuana is a dynamic Mexican city that attracts many tourists from the US and Canada. This influx of travelers has paved the way for an excellent medical tourism industry. Many clinics and hospitals are fully set-up to meet the demands of western patients. Their commitment to patient satisfaction has helped this industry grow at a rapid rate.
Nowadays, people travel across the border every day to take advantage of Tijuana's affordable medical services. If you after cosmetic or plastic surgery then you have an abundance of options. Some are great and some are not so great. We want to focus on one particular establishment that stands out. This is the Ricardo Vega Montiel Clinic, an extremely professional surgery provider with an outstanding reputation.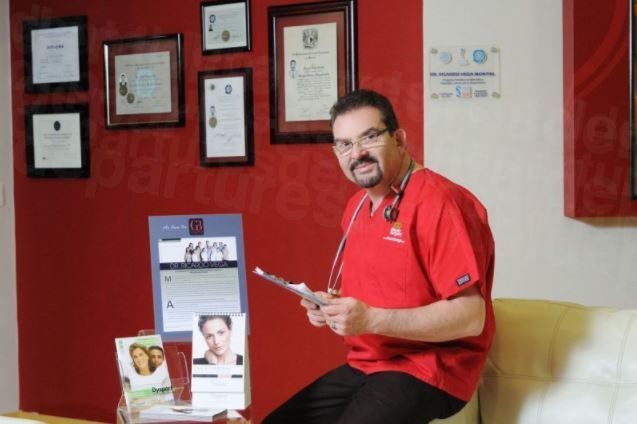 World-class Surgery
Dr. Ricardo Vega Montiel runs his clinic with the skill and precision acquired from 26 years of experience. Backed by his elite team, he will effectively tailor surgery to give you the best outcome possible. You can view Ricardo Vega Montiel before and after photos to see evidence of this.
What's best is that his previous patients rate him so highly, which is the best indicator of performance. Have a read of Ricardo Vega Montiel reviews to fully appreciate his dedication to patient satisfaction. This is why we recommend his clinic as the best place for cosmetic and plastic surgery.
No Exorbitant Prices
Surgery can be insanely priced in the US, Canada, and many other countries. Mexico's low cost of living allows even the top clinics, like the Ricardo Vega Montiel Clinic, to offer very competitive prices. You can save thousands by just crossing the border. We have displayed some of the Ricardo Vega Montiel prices to give you an idea of the savings possible.
| | | | |
| --- | --- | --- | --- |
| Surgery Type | Price in the US (USD) | Price at the Ricardo Montiel Clinic (USD) | Savings (USD) |
| | $11,800 | $3,200 | $8,600 |
| | $6,300 | $1,400 | $4,900 |
| Cheek Implants | $8,400 | $1,500 | $6,900 |
| | $18,000 | $7,000 | $11,000 |
| | | | |
| --- | --- | --- | --- |
| Surgery Type | Price in Canada (CAD) | Price at the Ricardo Montiel Clinic (CAD) | Savings (CAD) |
| Breast Augmentation | $16,000 | $4,300 | $11,700 |
| Eyelid Surgery | $8,500 | $1,900 | $6,600 |
| Cheek Implants | $11,300 | $2,000 | $9,300 |
| Facelift | $24,300 | $9,400 | $14,900 |
These are some massive savings and with Tijuana so close, it's very easy to take advantage of them. Obviously, you will have to factor in your travel expenses, however, these are likely to only be a small amount.
Final Thoughts
We highly recommend a trip to the Ricardo Vega Montiel. Cosmetic surgery is just so much more affordable there. You can save thousands, which makes it seem unnecessary to pay so much more by staying home, especially considering the quality of the surgery is exactly the same.