The BIMC Hospital Offers International-Quality Breast Enlargement Surgery in Bali
Breast augmentation is a surgical procedure aimed at enhancing breast size. Another term used for this procedure is mammoplasty (breast enlargement), colloquially also referred to as a "boob job". Some undergo breast augmentation surgery because they're simply unhappy with their current breast size, while others want this procedure after weight loss or childbirth to restore their previous breast size. Many women are becoming medical tourists, signing up for breast enlargement surgery in facilities like the BIMC Hospital in Bali, Indonesia. This is primarily done to save money while also getting a chance to travel abroad.
Who is a Candidate for Breast Augmentation in Bali?
This is a very important question. Breast augmentation is primarily aimed at increasing the size of your breasts, but this procedure has far-reaching effects. Many undergo breast augmentation surgery in a Bali hospital like BIMC for a further breast reconstruction procedure (e.g. mastectomy). In fact, many women plan their next trip in accordance with the follow-up procedure.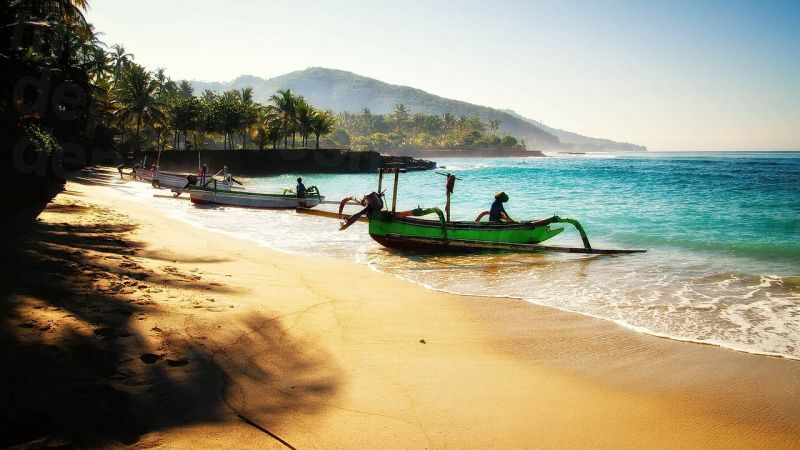 Ladies who are looking to balance their figure can also go for breast augmentation in Bali. Sometimes the breasts droop with age. Other factors include pregnancy and weight reduction. Whatever the reason, BIMC Bali can help you with their stellar medical services and excellent patient care that make this one of the best clinics in Indonesia.
Finally, breast enlargement at a reputable place such as BIMC Hospital will also help women who want to boost their body image and subsequently their self-confidence. This shows that the economic benefits of medical tourism for cosmetic surgery are not restricted to saving money on the actual procedure. When your breast volume improves, you begin to feel more confident about yourself, and this has major implications for your personal and social life.
Note: If your breasts are too saggy, breast augmentation alone will not be able to restore the size and volume of your chest. In these cases, a breast lift may be required in addition to enlargement surgery to make the breasts look fuller and less saggy.
What is the Procedure Actually Like?
When you undergo breast enlargement surgery (for which you should pick the best hospital in Bali) your surgeon will make incisions in areas around your chest that are not easily noticed. This is done to reduce scarring as much as possible. After this, the breast implants can be inserted below the pectoral muscle or above it.
Explaining all the technicalities of the procedure is beyond the scope of this article, but do not worry because will your doctor will walk you through the entire process beforehand. You can also do your own research online. Try to communicate with the hospital via email or video call before you book your appointment. Every good Bali hospital will have English speaking doctors and staff, so communication will not be much of a hassle.
Remember that there are two ways of increasing breast size:
In the second method, fat is taken from other parts of your body and injected into the breasts. This provides a more natural look to the enhanced breasts. But if you want a large increase in size, you will have to go with implants.
How Long Does the Procedure Take?
On average, a breast enlargement procedure takes less than 2 hours. As far as the recovery time is concerned, you may be happy to learn that it is shorter as compared to some other surgeries. The drainage tubes and gauze will be removed in a day or two following the surgery. You will have to rest for a week and avoid any physically demanding activity, after which you can get back to your work and daily routine. If you work out, avoid heavy lifting for two months following the procedure.
Note: The recovery time depends a lot on how well you take care of yourself. Follow your doctor's advice strictly on things to do and foods to eat following breast augmentation. You will be asked to eat nutritious meals during your recovery (which you can get from Marriot Bali as part of the package) and also to avoid certain habits such as smoking. Also, inform your doctor at BIMC Hospital about any medications you are using as they can increase complications.
Many people advise that medical tourists should travel with a companion to provide them emotional support during recovery. And this is not such a bad idea considering that Bali medical holidays are not that expensive when you compare them to healthcare costs in your home country!
Breast Augmentation in Bali Lets You Save More Without Affecting Quality of Care
People who don't know much about medical tourism think that Asian hospitals do not offer the same quality of medical services like hospitals in their home countries. But this is only a myth. Of course, there is no denying that poor-quality hospitals can also be found in Bali, but here we are talking about what is perhaps the best hospital in Bali, namely BIMC in Nusa Dua. This is a highly reputed hospital/resort that caters almost exclusively to medical tourists, mostly from America and Australia.
Teams from North America, Europe, and Australia manage it and it also staffs some of the most experienced and qualified surgeons in Indonesia, and in Bali, plastic surgery is one of the most popular areas that medical tourists come to the island for. All in all, BIMC has been reviewed and rated by patients and industry observers alike as one of the best medical facilities for plastic surgery. The medical services will be of the same quality as of any American hospital but the prices are extremely low.
How Much Will You Save on Breast Augmentation Surgery in Bali?
It is hard to provide an exact estimate in this article, and the final cost will depend on the type of procedure you will be getting. But on average, you can expect to save up to 50% in a Bali hospital like BIMC in comparison to your home country. And this includes the travel and lodging expenses as well - and booking with
Medical Departures guarantees you will get the best prices available
. Now you know why some so many people especially from Australia New Zealand sign up for cosmetic surgery at BIMC Hospital.