If you are looking for an affordable Phuket rhinoplasty hospital that is ideal for international patients, we have some of the best advice online.
Find a Bargain with Medical Departures
Did you know that prices for rhinoplasty (nose job) treatments in Phuket are 50% cheaper than in Western World nations such as Australia, New Zealand or America? The price differences are immense and are the main reasons why so many international patients are now visiting places such as Thailand.
Medical Departures is a medical tourism website that is a hub for affordable cosmetic and medical treatments. We are experts on the medical tourism scene and can point you towards not only the best countries for the affordable deals, but also towards the highest ranked and highest performing clinics that appeal to international clientele.
We can recommend for you the best quality Phuket rhinoplasty hospital choices that have world-class staff and treatments, ultra-modern clinics and offices, and also jaw-dropping prices. How can we find such clinics with low prices? We have scoured the internet to find online reviews from former patients of all the clinics in Phuket to get a true reflection of each treatments center.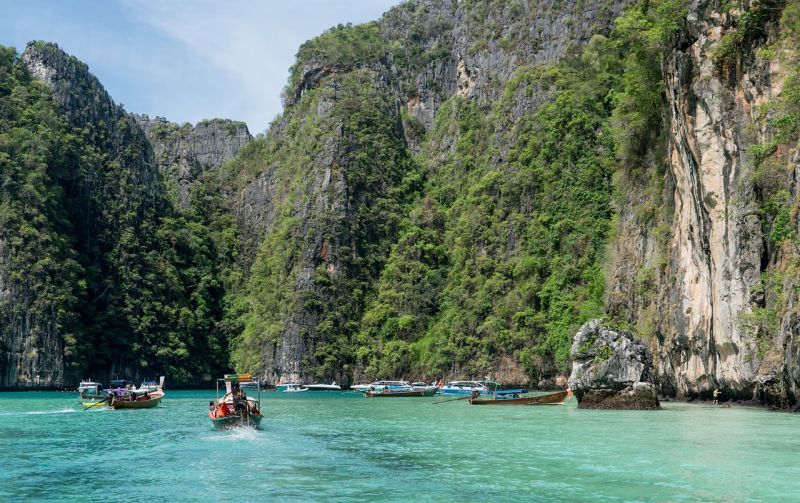 When it comes to a medical tourism holiday, Phuket merges a mesmerizing tropical island experience with 5-star infrastructure that appeals to high-end travelers form across Australia, New Zealand, America and Europe. Bars, shopping options, golf courses, top-notch restaurants, stunning hotels and resorts and much more, Phuket is a highly-focused holiday destination in its own right.
When searching online to find the best Phuket rhinoplasty hospital, the highest ranked by former patients are the Phuket Plastic Surgery Institute, and the Jungceylon Plastic Surgery Clinic. Both establishments operate to the highest levels and have amazingly affordable prices.
Phuket Rhinoplasty Price
Talking of price, rhinoplasty/nose job treatments in Thailand are some of the most affordable money can buy. Here is a sample of the prices you can expect to pay in Phuket, Thailand, for top-notch rhinoplasty treatments: v US $ 4,000 (CAN $5,028; UK £3,060; Euro €3,444; Aus $5,053; NZ $5,422), compared to the prices in the US $ 8,800 (CAN $11,163; UK £6,721; Euro €7,675; Aus $12,600; NZ $13,411).
When it comes to finding you a quality Phuket Rhinoplasty Hospital that merges low-prices and high standards, Phuket has a great selection. At Medical Departures, we are dedicated to pointing you towards the best medical tourism holiday options so you have a streamlined list of the choices on offer. Take your time to read this article, absorb the information and use that knowledge to make the correct choice.