Want to Get Safe and Reliable Bariatric Surgery? Tijuana Has You Covered
If you want to get bariatric surgery and are looking for good clinics, may we suggest that you broaden your scope of research? Head to Mexico, where you will be joined by millions of medical tourists who enter the country all year round not only for a vacation, but also to seek the best clinics for bariatric surgery. Tijuana , in particular, has some excellent facilities for weight loss surgery offering their services at affordable prices.
Bariatric Surgery Cost in Tijuana
As already stated, weight loss surgery in particular and plastic surgery in general is affordable in Mexico as compared to the US. Here is a cost comparison for your consideration.
The average cost of bariatric surgery in the US is $10,000 whereas you can get the same procedure in Tijuana for an average cost of just $3500.
So you are saving upwards of 60%, even when you factor in the cost of travel. This is enough for most people to cross the border for bariatric surgery! Medical tourism in Mexico is growing by the day, with Tijuana serving as a major destination for healthcare services.
How to Find Bariatric Surgery Clinics in Tijuana
One of the best ways of looking for clinics in Tijuana is using bariatric surgery review websites such as Medical Departures. You can also look for referrals from previous medical tourists. Likewise, you can use the same method to find reliable surgeons in Tijuana.
Best Clinics in Tijuana for Bariatric Surgery
While there are several international-standard clinics in Mexico, the top clinics are Advanced Health Medical Center and Dr. Ismael Jonathan Vazquez Bailon.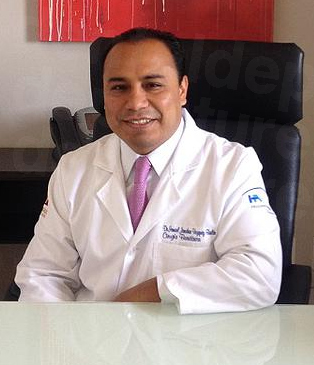 These clinics have the best surgeons in all of Mexico. For instance, Dr. Ismael is a board-certified surgeon who is highly qualified and has ten years of experience on the field, and he is now running a successful private practice in Tijuana.
Likewise, the Advanced Health Medical Center has some of the best surgeons that certified by Mexican Board of Plastic, Aesthetic and Reconstructive Surgery. In short, you are in good hands when you come for bariatric surgery in Tijuana.
Travelling to Mexico
Americans have no problems accessing Mexico. You don't need a visa, flights are operative throughout the year, and if you reside in or around San Francisco, Tijuana is only a few hours away by road. Once you secure an appointment with a registered doctor in Tijuana, you can even use a dedicated fast lane on the highway to reach Tijuana without getting stuck in traffic!
Schedule a Consultation Right Away
Once you find a reliable clinic and surgeon for surgery, don't delay your consultation. Your surgeon will brief you on all you the necessary preparations before you fly in for your surgery. The best thing about getting surgery in Mexico is that the clinic will not keep you waiting, as has become the reputation of most American clinics. Rest assured that when it comes to bariatric surgery, Tijuana is one of the best places for Americans and even Canadians seeking this procedure.