Learn About Marroquin and Sandoval - Zapopan
There is an increasing demand for non-invasive and surgical cosmetic procedures in the U.S. Several factors can explain this trend. There is of course the aging population, and the stigma associated with cosmetic surgery is also diminishing. In fact, many are beginning to realize the overall positive impact of procedures like botox and facelift on an individual's physical and emotional wellbeing. Driven by sky-high medical costs in the US, Americans are seeking quality cosmetic surgery in foreign hospitals such as Marroquin and Sandoval - Zapopan.
Let's take a closer look at this growing trend and how Marroquin and Sandoval hospital best serves the needs of the increasing group of medical tourists.
Medical Tourism in Mexico
While you may wonder about the logic of flying or driving from U.S. to Mexico for botox or a facelift, thousands of people make this trip every year. Sometimes twice a year.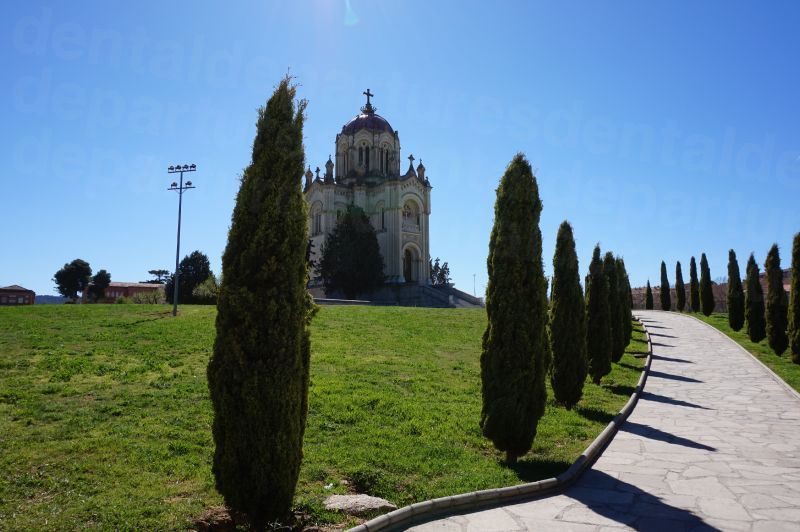 These people, the medical tourists, do his because they are having a vacation that revolves around a medical procedure. This is not exactly a new phenomenon, nor is Mexico the only popular destination for medical tourists. However, it is the closest and therefore often ideal for Americans as compared to places like Costa Rica or Thailand. But why do people visit foreign countries as medical tourists?
The main reason is money. The chance to save a lot of it that is. Medical procedures are relatively quite cheap in Mexico in comparison to the U.S. We will discuss the price differential in a while, but you can easily save up to 50% on all major cosmetic procedures, both surgical and non-invasive. Even if we factor in the cost of travel, you can still save thousands of dollars, depending on your procedure.
In addition to the amazing affordability, the quality of healthcare that you receive in Mexico is also excellent. Of course, you need to choose a reliable hospital such as Marroquin and Sandoval. Reading articles like this one is a step in the right direction.
Marroquin and Sandoval - Zapopan at a Glance
Marroquin and Sandoval is one of the best and perhaps the most reputed clinic for cosmetic surgery in Mexico. This world-class facility offers all modern plastic surgery options and procedures in Zapopan. From a buttlift to breast augmentation and from a facelift in Zapopan to a tummy tuck, this hospital offers all face and body procedures that you may require. Of course, you can also avail a wide variety of non-invasive procedures as well.
The name of the hospital comes from the two doctors behind this state-of-the-art medical facility in Mexico: Dr. Marco Tulio Marroquín and Dr. Karla Sandoval Diaz. Both these surgeons are board certified by the Mexican Board of Plastic and Reconstructive Surgery. A brief profile is imperative here:
Dr. Marco Tulio Marroquín is a renowned and qualified surgeon who specializes in reconstructive and cosmetic surgery. He has extensive experience in his field, with several accolades to his credit, including a merit medallion that he received from Guatemala's Universidad Francisco Marroquin.
Dr. Karla Sandoval Diaz also specializes in reconstructive, plastic, and general surgery as well. She completed her surgical training from the University of Guadalajara. It is interesting to note that Dr. Sandoval is also an active member of "Operation Smile".
Treatment Costs at Marroquin and Sandoval
Providing an extensive list of the procedures offered at Marroquin and Sandoval along with their prices is beyond the scope of this article. You can find this information on Medical Departures as well as the official website of the clinic. The place offers the best of Zapopan's botox and facelift treatments, among others. Here's a quick comparison of costs:
Botox Treatment:
Cost of Botox (per 100 units) in the U.S.: $1500
Cost of Botox (per 100 units) at Marroquin and Sandoval, Mexico: $400
Facelift Procedure:
Cost of Facelift in the U.S.: $18000
Cost of Facelift at Marroquin and Sandoval, Mexico: $5500
So you can see why so many people head to Mexico for plastic surgery treatments at facilities such as Marroquin and Sandoval - Zapopan. Even if you factor in travel costs, you will still be saving a considerable amount of money.
What accounts for this price differential? Rest assured that the low prices are definitely not reflective of a low healthcare standard in Mexico. So how come these surgeons can charge less for the same services?
A major is the difference in operating costs. Medical and dental costs in the U.S. are reflective of the expenses doctors have to bear not only during their education but also in the day to day running of the clinic. On the other hand, administrative costs are much lower in Mexico, which is reflected in the final cost of treatment as well.
Also remember that medical tourism is becoming a major source of revenue in Mexico. This provides an incentive for local hospitals to keep prices low in an effort to attract the maximum number of foreign patients. Their competition keeps the costs low, without affecting quality of healthcare services.
What's Next?
Now that you have a good idea of Mexican medical tourism and the fine Marroquin and Sandoval hospital, you can think about making a trip yourself for a cosmetic procedure. The best part is that you can get operated and also recover while enjoying a nice getaway in Mexico.
We noted above that when it comes to the top medical tourism destinations in the world, Mexico is the closest to the U.S. From some cities it is only a few hours drive, which means you can save money on airfare as well.
If you're thinking about botox or contemplating a facelift, you might want to consider Marroquin and Sandoval - Zapopan. You can easily set up an appointment online. Before you travel you can also get a personalized quote so you know exactly what you will be spending (and saving) before you leave home. It's the perfect combination of quality healthcare, affordability, convenience and perhaps even a little adventure.