Do you want to get liposuction? If you are overweight or obese and want to lose weight fast, liposuction is a convenient option. Some people struggle to shed those extra pounds, even if they invest time and effort necessary to achieve the desired results. In that case, liposuction is the ideal solution, but the procedure can be quite expensive in the US and Canada. On average, the procedure costs around USD $6,000 (CAD $7,300). Hence, the cost can be quite prohibitive. In comparison, you can get affordable liposuction in Mexico. The only catch is you need to learn about the best clinics for liposuction in Mexico.
Mexico is the most popular medical tourism destination this side of the Pacific. People from as far as Europe fly to Mexico for a range of cosmetic treatments, not just liposuction. Cost is the main factor. The average cost of liposuction at the best clinics for liposuction in Mexico is USD $2,200 (CAD $2,676), which means that you only have to spend around a third of the amount you would end up spending back home. Despite the low liposuction price in Mexico, you don't have to compromise on your health and safety.
One reason why the cost of liposuction in Mexico is low is the high level of competition among the clinics. The best clinics for liposuction in Mexico keep prices low as they are catering primarily to patients from abroad. Plus, they have to compete with other clinics in the region, or else they will end up losing patients. Another reasons is that it costs much less to run a clinic in Mexico than it does in the US. Hence, you will find that the liposuction price in Mexico will be low, even at the best clinics. So, how do you select a clinic? Here is an overview of the top liposuction clinics across the border:
Jenny Bracamontes Blanco
Dr. Blanco has her clinic at Innovare in Zapopan. The facility offers a spa in addition to being a fully-equipped hospital, where you will find a range of cosmetic and plastic procedures. The prices are low across the board, enabling you to opt for multiple treatments on your trip here. Dr. Jenny Bracamontes Blanco has been running her clinic for two decades now. Her staff is bilingual, which means no communication issues. The cost of liposuction at this clinic is USD $3,184 (CAD $3,874).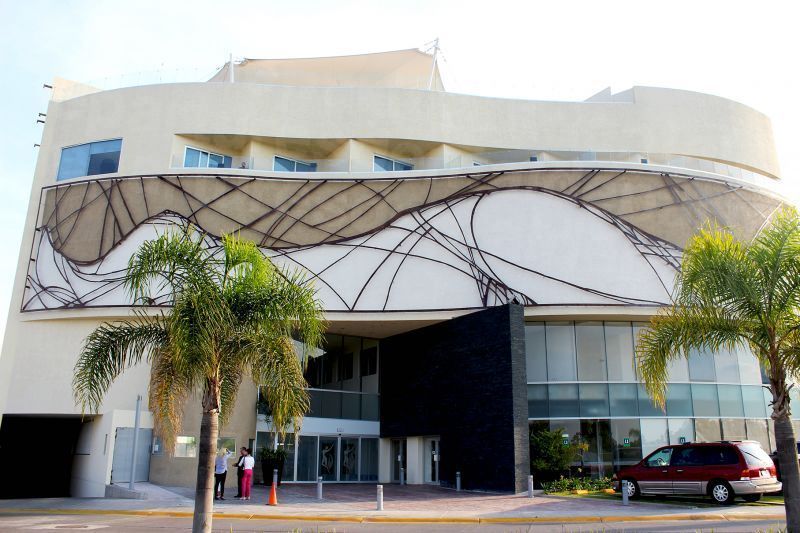 Marroquin and Sandoval Los Cabos
This facility is state of the art, incorporating cutting-edge medical technology to provide a wide range of cosmetic and medical procedures, including arm surgery and breast revision. Their treatments are suitable for males and females alike. The cost of liposuction at Marroquin and Sandoval - Los Cabos is USD $3,800 (CAD $4,623).
Juan Gordillo
Dr. Gordillo Hernandez operates at the Centro Medico Puerta in Guadalajara. His clinic offers a range of cosmetic treatments in a comfortable and state-of-the-art facility. The décor of the clinic is modern and eye-catching. The cost of liposuction at the clinic of Juan Gordillo is USD $3,224 (CAD $3,922).
Pick a clinic from this list of the best clinics for liposuction in Mexico so you can get the results you desire without spending a fortune or compromising on your health.