How can liposuction help?
When you get fed up of trying to remove bulges that comprise fat deposits from your body, then liposuction is the only solution. Liposuction actually vacuums the fat from different areas of the body. The process is not too complicated. You will be under anesthesia and the surgeon will make incisions, insert a cannula and remove the fat.
This fat can be removed from the tummy, back, upper arms, chin, thighs and even butt. For men it can be removed from the breasts as well. After that, depending on the size of incisions, these will either be sutured or bandaged and you will have to wear compression garments for some weeks. As the skin shrinks, your body contours will improve.
Liposuction is usually performed by using other technologies like radiofrequency, tumescent, laser, and ultrasound along with liposuction to help make the fat easier to remove.
Clinics that do liposuction in Chiang Mai
At Medical Departures we do our homework, so you don't have to. We check the quality of the clinics, the credentials of the doctors and offer a best price guarantee as well. This ensures greater safety for you. Among the quality-checked clinics that are listed on Medical Departures' website are top clinics like:
Rose Clinic Chiang Mai - this is an MD premium and verified clinic, with excellent facilities that offers various surgical and non-surgical cosmetic treatments including liposuction to enhance your face and your figure. Dr.Pimwara Tamgeeran, who heads the clinic, is a qualified dermatologist.
Machita Clinic - K Park Business Center – this clinic has different branches and offers state of the art and modern cosmetic treatments including liposuction, laser and skin rejuvenation treatments. It has a team of highly qualified doctors.
You can opt for liposuction at these or other clinics listed on our website.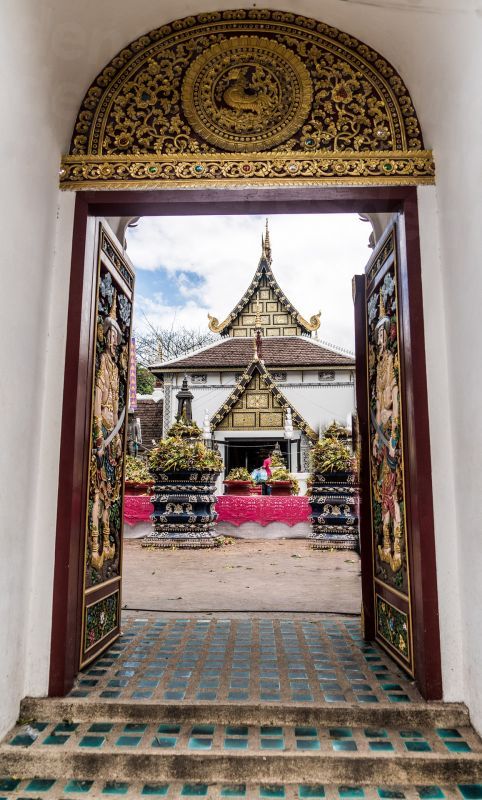 What is the liposuction price in Chiang Mai?
The cost of liposuction in Chiang Mai is much less than in your country of residence where you would pay an average of AUD6,388 (NZD7,000, £3,776, €4,265, US$5,015, CAD6,258) for this procedure. In Chiang Mai you would pay around AUD1,860 (NZD2,038, £1,099, €1,241, US$1,460, CAD1,821) for similar work.
Of course the price of liposuction varies a great deal and depends on how much work you need, whether the area is small or large and which kind of liposuction is used as well. At the same time you get to have a holiday in this exotic Thai destination and take advantage of facilities offered to medical tourists.
Book with Medical Departures for liposuction in Chiang Mai and you will soon be rid of unwanted fat.