Botox Price in Bali vs. Western Clinics
| | |
| --- | --- |
| Western Average | $151 USD ($200 AUD, $215 NZD, $204 CAD, €141 EUR, £118 GBP) |
| Rejuvie Aesthetic & Anti-Aging | $6 USD ($8 AUD, $9 NZD, $8 CAD, €6 EUR, £5 GBP) |
| BIMC Hospital Nusa | $7 USD ($9 AUD, $10 NZD, $9 CAD, €7 EUR, £5 GBP) |
| Manika Aesthetic Clinic | $7 USD ($9 AUD, $10 NZD, $9CAD, €7 EUR, £5 GBP) |
Depending on the area (forehead, crow's feet, frown lines, etc.), the number of Botox units you will receive as a patient can vary from 5-20. So, when you do the math, you can expect to save anywhere between $750 to $3,000 USD when you opt for these top clinics in Bali over your expensive hometown clinics!
Rejuvie Aesthetic & Anti-Aging Clinic:
The clinic's leader Dr. Edo Suweta is certified by the American Academy of Aesthetic Medicine, as are its other physicians, Dr. Herny Tri Setiawati and Dr B. Murino . The whole staff, from reception to surgeon, is oriented to the Western patient. The team understands the expectations of care from its Western patients and works diligently to meet them. For this reason, the clinic has earned its pristine reputation among its clients and consistently serves repeat clients who come back over and over for their cosmetic operations.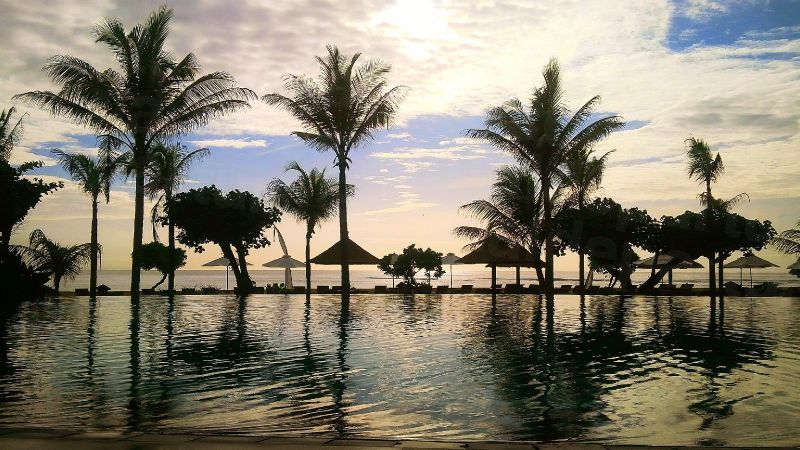 Consider our No Worries Warranty - Rejuvie Aesthetic & Anti-Aging for total peace of mind!
BIMC Hospital Nusa:
BIMC Hospital Nusa is a pioneer among Bali cosmetic surgery specialists, having operated on the island for nearly two decades since 1998. The hospital was the first such medical provider to be accredited by the Australian Council on Healthcare Standards International (ACHSI). You can rest assured that from start to finish, the quality of care and individual attention you will receive cannot be matched by any Western competitors.
As with many of our clinics, we offer our No Worries Warranty - BIMC Hospital Nusa to ensure your full satisfaction.
Manika Aesthetic Clinic:
Manika Aesthetic Clinic is located in Denspar, Bali's capital city. The clinic enjoys a growing reputation for excellence as well as an expanding international patient base. Each of the clinic's surgeons brings decades of practical experience to the table, and ensure each patient receives the highest possible level of care their expertise can provide.
Each of these clinics is an outstanding, highly affordable option for Botox treatment in Bali. Visit their profiles linked above for more information!