Are You Looking for the Best Clinic in Mexico City for Bariatric Surgery? Dra. Itzel Fernandez is your best Option!
Mexican hospitals have become extremely popular lately for weight loss procedures such as bariatric surgery. Dra. Itzel Fernandez, in Mexico City, has one of the clinics in Mexico that attracts thousands of patients each year. Their treatments are delivered by using the most advanced technologies and recent techniques available. Medical tourism has played a big role in promoting affordable medical procedures in the country.
Bariatric surgery helps people with extreme obesity problem and since this is not a substitute for diet or exercise, this surgery must be considered an option if you cannot lose weight through the above-mentioned approaches. With the correct procedures and consistent medical follow-up after surgery, you can keep your weight off. There are various types of weight loss surgery, such as gastric bypass, sleeve gastrectomy, and many more, but essentially they limit the amount of the food you can take in.
For some patients, it is important knowing how much might these treatments actually cost. The bariatric surgery prices charged by Dr. Itzel Fernandez is extremely low when compared to other countries. Our consultants at Medical Departures have compiled the following average price list.
PROCEDURE

AUD$

CAN$

US$

COMPARISON

BARIATRIC SURGERY

$17,000.00

$ 12,552.00

$ 10,000.00

INTERNATIONAL

$ 4,401.00

$ 4,393.00

$ 3,500.00

DRA ITZEL FERNANDEZ

COSMETIC SURGERY

25.90%

34.99%

35.00%

% PATIENTS PAY
One of the patients of Dr. Itzel Fernandez commended the clinic in her review. Esther in her bariatric surgery review stated, "I always was a chubby girl since childhood, I needed a radical change and had the surgery. Today, four years after my surgery I still weight 143 lbs. and keep those 88 lbs. away from me!" A review like this will allow potential patients to take a glimpse of the success of the procedure and its lasting effect. Nothing is more comforting and inspiring than knowing the experiences of other patients who have undergone the same treatment.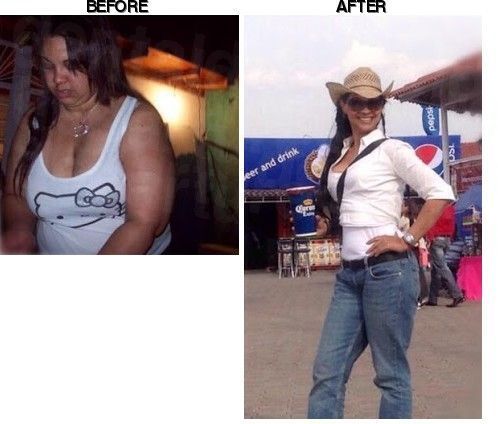 Any form of changes is inevitable specifically for somebody who is undergoing bariatric surgery. Before and after photos show the accomplishments of the procedure – showing a massive difference between a patient's life before the treatment and after the procedure. These patients may find contentment because of this treatment, but one thing is for sure, they look different – a younger version of themselves!
Medical Departures promotes nothing more than the quality of services that we offer to our patients. Patients are ensured that the outcome of these treatments will be successful using the qualified and experienced medical staff in facilities which meet our stringent hygiene and safety requirements. Patients can enjoy our services like insurances at a small additional fee, and free quotations for medical treatments from the clinics we recommend. If you have more questions do not hesitate to ask. We shall be glad assisting you!
With this said why not get immediate results by undergoing bariatric surgery. Dra. Itzel Fernandez is a popular and well recommended facility for this treatment and the best option for your weight concerns and budget.