Good news: Botox treatment is both available and affordable in Indonesia ! The treatment is one of the least expensive non-surgical cosmetic procedures and is an effective way to combat wrinkles. Quick to administer and with virtually no downtime, Botox is the ideal treatment to undertake during your trip to Indonesia.
Whether you are visiting for business or pleasure, undergoing the procedure will not hamper your itinerary in any way and can eliminate up to 80% of imperfections caused by active wrinkles.
Why not take the opportunity to rejuvenate your appearance for a minimal financial outlay with a course of Botox treatment during your trip, so that you can return home looking younger and more vibrant.
Botox – An Overview
Botox is a type of botulinum toxin that, when injected, acts as a paralyzing agent. This has a relaxing effect on the muscles which gives the skin above a much younger, less stressed appearance. Botox has also been successful in treating a variety of medical conditions such as excessive sweating, migraines, squints and muscle spasms.
Used as an alternative to cosmetic surgery, the effects of the treatment are cumulative and will increase over time, although the treatment needs to be repeated every four to five months to maintain the effects.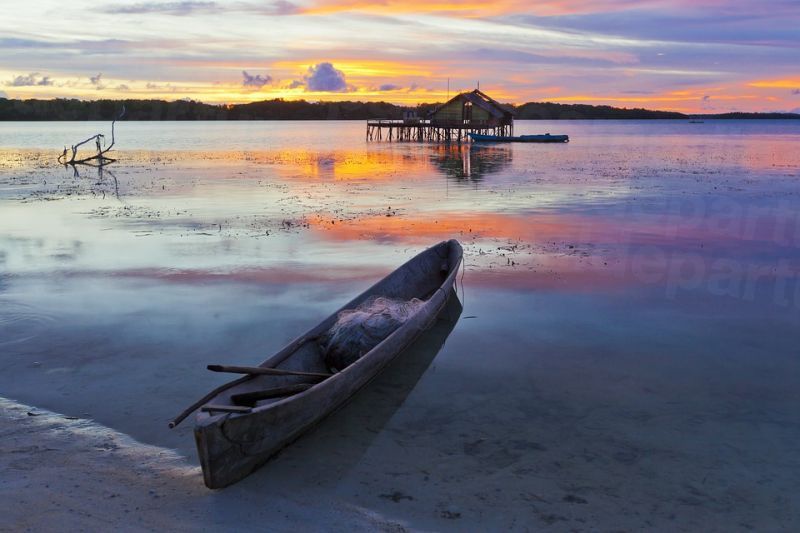 You should avoid taking blood thinning medication such as aspirin for a week before your treatment and don't wear any make-up on the day. After the injections it is best to avoid lying down, facials, strenuous activities and rubbing the skin around the treatment site for 24 hours. Also using an ice pack will reduce swelling.
A small percentage of patients develop redness, bruising, or bleeding at the injection site but this is usually only evident for a few hours.
Best Places for Botox in Indonesia
Indonesia is a popular destination for Medical Departures patients and we have organized treatment for thousands of clients in Indonesian Botox clinics . Amongst the top facilities:
Based in Bali's capital, Denpasar , this clinic is in the perfect location for holidaymakers who want to rejuvenate tired or aging skin.
BIMC Hospital Nusa Dua , Located in Denpasar since July 1998 it was the first hospital in Indonesia with accreditation from the Australian Council on Healthcare Standards International (ACHSI).

Manika Aesthetic Clinic . Situated in Denpasar this clinic offers affordable Botox treatments to help combat lines and wrinkles.
How Much Does Botox Cost in Indonesia?
Botox treatment in Indonesia costs approximately half what you would expect to pay at a clinic back home. Here is an average price comparison to illustrate the savings that can be made:
| | | | | | | |
| --- | --- | --- | --- | --- | --- | --- |
| | AUD | NZD | USD | CAD | GBP | EUR |
| Cost of Botox per unit at Home | $19 | $21 | $15 | $19 | £11 | €13 |
| Cost of Botox per unit in Indonesia | $9 | $10 | $7 | $9 | £5 | €6 |
These prices are per unit of Botox, so the more injections you have the greater your savings will be. With a full forehead treatment needing at least 20 injections, you can see how the cost will quickly add up.
Getting Started:
To find out more about Botox treatment in Indonesia contact a member of our Customer Care Team today.
Sources:
Denpasar. Lonely Planet. https://www.lonelyplanet.com/indonesia/bali/denpasar
Nichols, Hannah. Everything you need to know about Botox. Medical News Today. 15 August 2017. https://www.medicalnewstoday.com/articles/158647.php
Indonesia's medical tourism set to improve healthcare for locals and attract visitors. Retalkasia.com. 5 October 2017. https://www.retalkasia.com/news/2017/10/05/indonesias-medical-tourism-set-improve-healthcare-locals-and-attract-visitors