Where can patients go for a breast implant? Koh Samui is the home of the best breast implant clinics.
Over the years, Thailand has become one of the most sought after medical tourist destination because of the affordable price for a breast implant. Koh Samui should be the best place to search for the right clinic that performs this procedure in a safe and secure environment.
Medical Departures do our very best to offer international patients prices that are within their budget. We guarantee that the prices we offer are far more affordable compared to other prices out there.
Any form of surgery can be very overwhelming especially to patients who want a breast implant. Before and after videos and photos are readily available for patients to examine. This will give them an idea of what the surgery would entail when they finally decide to have it and what results can be expected.
The low cost of having the surgery away from home is the primary reason why international patients would go to the trouble of setting up an appointment overseas. Here is the average breast implant cost in Koh Samui, Thailand when compared to international prices.
INTERNATIONAL PRICES VS. KOH SAMUI, THAILAND PRICE
PROCEDURE

AUD$

NZD$

US$

COMPARISON

BREAST IMPLANTS

$ 16,500.00

$ 17,670.00

$ 11,500.00

INTERNATIONAL

$ 6,418.00

$ 6,869.00

$ 5,000.00

KOH SAMUI

38.90%

38.90%

43.50%

% PATIENTS PAY IN KOH SAMUI
Reading a breast implant review is actually recommended by any physician in order to make patients feel less anxious when the actual day of the surgery would come.
Additionally, at Medical Departures we make sure that international patients are booked into the best breast implant clinic Every clinic in our list is operating at the highest standards recognized by the international medical community. So, in terms of safety and security, patients can rest easy knowing that they can get the same level of care back in their home country.
Among our list is the Bangkok hospital - Koh Samui . Founded in 2004, the hospital has been continuously giving patients that warm and welcoming hospitality that it is best known for. It has received its Joint Commission International (JCI) gold seal because the accommodations and features are undeniably the best. Patients are guaranteed to save up to 70% on the cost of their procedure. Their outstanding surgeons are able to provide a wide range of cosmetic surgery from head to toe. These are the procedures available at the hospital: breast surgeries (augmentation, reduction, implants, and lifts), lower and upper eye surgery, facial surgery and stomach surgery.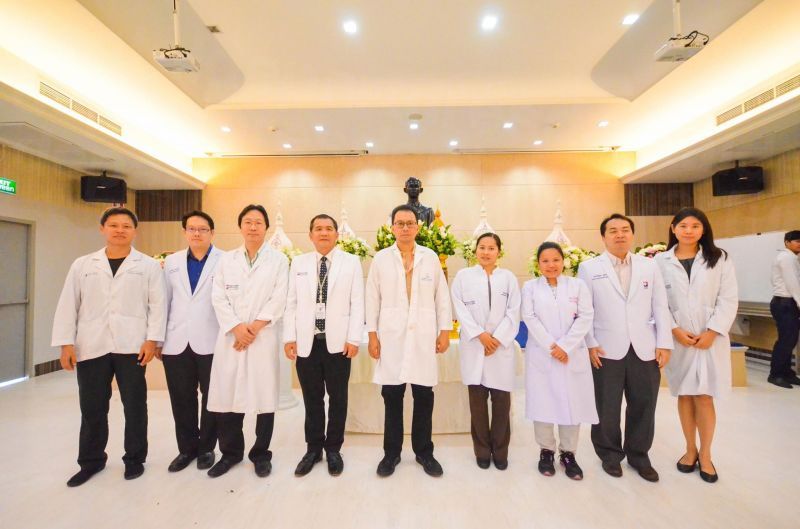 In some cases, patients have to pay a hefty amount of money to have any type of enhancement but sometimes would return disappointed because of unmet goals after the surgery. Remember that confidence does not have to cost millions of dollars. Especially to patients who are looking for a high quality and affordable breast implant. Koh Samui is one the few places around Thailand that offer both affordable breast implant surgery and best sights to see while recovering from the surgery.