Breast implants are one of the most popular cosmetic surgeries currently being performed. Whether you're looking to enlarge the size of your breasts or increase their fullness and shape, breast implant surgery in Thailand is an affordable way to improve your self-confidence and body image. Breast implants in Thailand cost a fraction of the price that you would expect to pay back home, so why not take the plunge and enjoy a relaxing vacation in the sun with the money that you save?
What Can I Expect During Breast Implant Surgery?
Sometimes referred to as augmentation mammoplasty, breast enlargement or breast augmentation, breast implants are an effective way of increasing breast volume to help balance your figure. The procedure is also widely used as part of the breast reconstruction process after surgeries such as a mastectomy.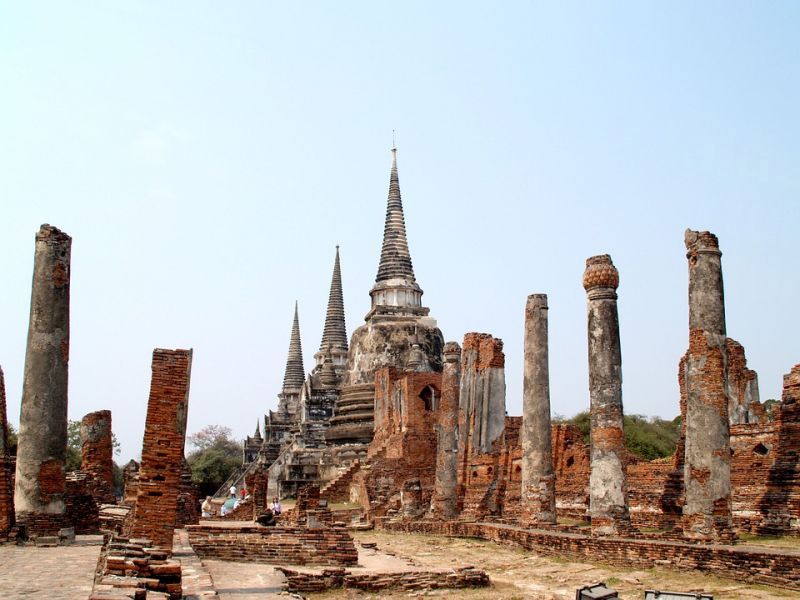 The procedure involves your surgeon making a series of small incisions through which your implants will be inserted. The cuts are made in inconspicuous areas so that any scarring will be minimal. There are three possible areas for the incisions to be made and your doctor will discuss which option is best for you prior to the surgery:
Periareolar incision – made at the edge of the dark area that surrounds the nipple (the areola)

Inframammary incision – made in the crease underneath the breast where the breast joins the chest wall

Transaxillary incision – made in the armpit
Once the incisions have been made, your surgeon is ready to insert the implants. The implants can positioned either over the top of the pectoral muscle (known as submammary or subglandular), or underneath the pectoral muscle (usually referred to as submuscular).
Once the implants are in place, the incisions are closed using a combination of sutures, skin adhesive or surgical tape. The whole process takes around 1 to 2 hours to complete and post-operation recovery is fairly rapid, with most patients able to return to work within 1 week of the surgery and resume their normal activities within 2.
How Good is the Medical Treatment in Thailand?
Whilst Thailand has long-been a popular location for tourists and holiday-makers from all over the world, the growth of medical tourism in Thailand has made the country the ideal destination to combine superior cosmetic treatments with an exotic foreign vacation.
The Thai government have made huge financial investments in doctor training and medical facilities to ensure that the country remains at the forefront of the medical tourism industry. The quality of the services available here is illustrated by the fact that Thailand became the first country in Asia to gain accreditation with the prestigious Joint Commission International (JCI) . This globally-renowned US organization are considered to represent the "Gold Standard" when it comes to healthcare services, and their endorsement is a reflection of the quality of service that patients can expect to receive.
Similarly, doctors in Thailand are subjected to the same rigorous training regime as their western counterparts. The six-year programme includes one year of basic science and two years of pre-clinical, followed by three years of clinical training. Once graduation is complete, a further 12-month period as an intern and 2 more years practicing in rural areas is required before specialist training in plastic surgery can be undertaken.
How do I Find a Quality Surgeon in Thailand?
Arranging to undergo medical treatment abroad can be quite an intimidating prospect. There are travel arrangements to make and accommodation to find, not mention finding a reputable clinic and surgeon to carry out your breast implant surgery.
This is where Medical Departures can make the whole process as stress-free as possible for you. We have taken the time to compile a list of quality-checked breast implant facilities in Thailand to save you the hassle of hours of research. We perform background checks to verify that doctor qualifications are legitimate, and also verify professional affiliations with recognised medical bodies such as the International Society of Aesthetic Plastic Surgery (ISAPS) .
We also carry out site visits to ensure that facilities and equipment are of the highest standards. All of this information is available for you to access on our website, free-of-charge, along with other useful information such as clinic opening hours, travel directions, site photographs and reviews from real patients who have undergone treatment.
How Much can I Save by Undergoing Breast Implant Surgery in Thailand?
Cost is quite often a stumbling block for many who are considering having breast implants. In Thailand, prices are between 60% to 70% cheaper than Australia and New Zealand, meaning that you can save literally thousands of dollars on the cost of your treatment.
For example, to undergo breast implant surgery in Australia can cost as much as AUD $16,500, compared to an average price in Thailand of just AUD $6,230 – a saving of around 63%. Similarly, in New Zealand the surgery costs in the region of NZD $16,775 compared to around NZD $6,800 in Thailand – a saving of 60%
By booking your treatment through Medical Departures, you can maximize your savings by taking advantage of the exclusive deals that we have available. For example, we operate a best price guarantee to ensure that you get the lowest rates available for your surgery. We can also put you in touch with a number of independent insurance companies who can offer you preferential rates on additional medical insurance for that extra peace of mind.
So, if you're looking for top-quality breast implants at an affordable price, Thailand is the obvious choice. Get in touch with our Customer Care Team now and start planning your life-changing surgery today.