You need to consider breast reduction surgery if:
You are having posture problems, skin irritation, back and neck pain due to a large bosom.
You want to participate in sports and having big breasts is a hindrance.
You wish to improve your general appearance. Short people who are of medium weight can look awkward when they have big breasts.
One of the best breast reduction clinics in Samui is Bangkok Hospital Samui.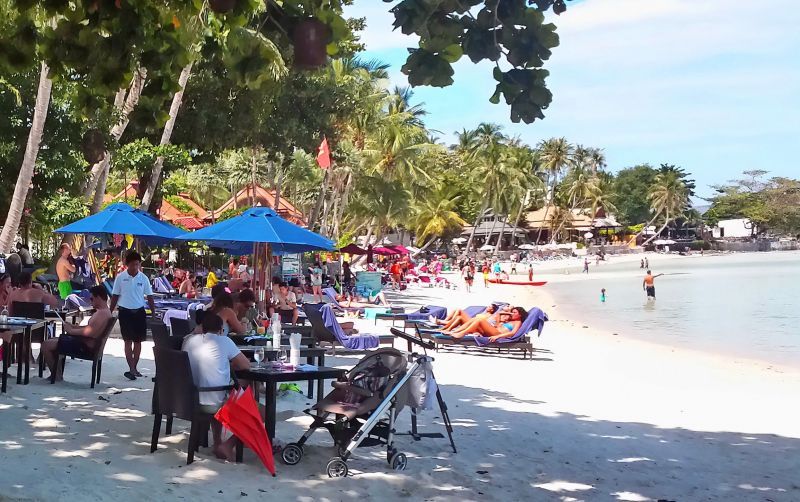 Bangkok Hospital Samui
This is a part of a chain of hospitals which are situated in different parts of Thailand. It is quite large, popular and renowned not only in South East Asia but all over the world. The hospital has four buildings in which various medical, surgical, dental and cosmetic procedures are carried out.
Bangkok hospital boasts more than eight hundred doctors including plastic surgeons. They are qualified to carry out reconstructive as well as cosmetic surgery procedures. They work in conjunction with other medical professionals and support staff to ensure that everything goes as planned.
The doctors working here are fluent in Thai and English to ensure that international clients and local patients are addressed in a language they are comfortable with. They keep breast reduction before and after pictures to help clients make informed decisions too.
You will find cutting edge technology at Bangkok hospital to ensure all the procedures are completed first and accurately. Many of the advances which have been made in the cosmetic and plastics field are due to technology. Therefore, there is no way Bangkok hospital can claim to be the leading medical center in Thailand and disregard the role of technology in diagnosis and treatment.
There are many procedure rooms, private rooms, and an ample waiting bay. Also, the bookings are handled professionally to ensure clients do not have to wait for long before they are attended to.
You will get clear information on how long the procedure will take so that you can plan your trip well. Bangkok hospital takes into account the busy schedules many of their clients have. That is why you will be attended within the shortest time possible so that you can go back to the activities of daily living.
Breast reduction cost in Samui for medical tourists
It costs only USD 2259( AUD $ 2854, CAN $ 2832, NZ $ 3029, UK £ 1738) in Samui for breast reduction. However, the cheapest breast reduction rates you can find in Australia start from AUD $ 6000 ( USD $ 4747, CAN $ 5952, NZ $ 6366, UK £ 3642).
Besides breast reduction, Samui has premium clinics offering a wide range of cosmetic and medical procedures. However, it is up to you to do a thorough background check of the recommended clinics. Medical Departures places a strong emphasis on background checks and reviews. Before it endorses any clinic, every possible factor is brought into light to ensure patients have all the facts to hand so they can book an appointment in confidence.