An Overview of Undergoing Cheek Augmentation in Thailand
Medical tourism is all the rage in Thailand as an ever-increasing number of medical and dental tourists visit the country each year. While hospitals in Thailand offer all kinds of medical and dental services, tourists often shop for cosmetic treatments and plastic surgery. In this article, we are going to talk about cheek augmentation in Thailand. Continue reading on if you are interested in this procedure.
If your cheeks lack definition, cheek implants will add body and contour. You can benefit from this cosmetic enhancement if your cheek structure is weak, have a flat or narrow face, or if you have lost cheek contour because of aging. It is an effective cosmetic enhancement and cheekbone implants have been used since the 50s.
Implants are created from various synthetic materials with varying range of flexibility and sizes. Like any implant, these can be custom-shaped to particular face structures. Materials include silicone and hydroxyapatite. There are various pros and cons for both materials, which can be discussed with your surgeon. The thing with silicone implants is that they do not integrate with tissue, and you can get them removed after some time. Hyrdoxyapatite implants, on the other hand, integrate with the tissue and become part of the bone structure.
Only a surgeon should determine whether you are a candidate for this procedure, and what kind of implants will be best for you. The surgeon will also inform you about the risks associated with cheek augmentation surgery.
Luckily, most surgeons and medical professionals in Thailand are fluent in English, which means there will be no communication barrier during consultation. The success of cosmetic surgery depends on clear communication where you and your surgeon are on the same page.
Several cosmetic surgery clinics in Thailand cater to medical tourists. Top examples include Nirunda International Aesthetic Center and Kamol Hospital. These are state-of-the-art facilities and have the best surgical expertise and equipment in Thailand available to you at the lowest prices.
The Kamol Hospital offers cheek augmentation for AUD $4052-5789 and NZD $4347-6210, whereas Nirunda International Aesthetic Center offers it for AUD $3704 and NZD $3974. These attractive prices are the stimulus for medical tourism in Thailand. Thailand offers you the potential of getting the perfect cheeks at the lowest prices.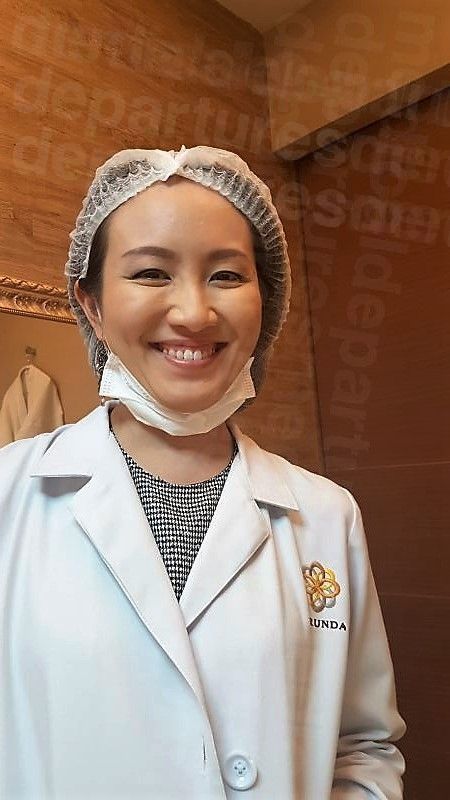 Hospitals and clinics in Thailand, especially those offering services to medical tourists are built with international standards and offer the best surgery quality. In fact, there are some hospitals in Thailand such as Kamol that have achieved Joint Commission International (JCI) accreditation, which is considered the gold standard for hospitals around the world. Of course, this is not the only way to gauge a hospital's performance, but considering that there are hospitals in Thailand that have achieved this accreditation says a lot about the country's medical infrastructure.
To sum up, there are highly skilled and qualified plastic surgeons who specialize in cheek augmentation in Thailand and can achieve exceptional results for you. Schedule a consultation right away and learn more about this procedure and its benefits