For the Best Chin Augmentation Price, Tijuana is the Ideal Destination for Americans
Cosmetic procedures are expensive in the U.S., and insurance usually does not cover them. As elective procedures, cosmetic treatments are subject to unusually long waiting periods in hospitals. The solution to both these problems lies conveniently across the border. If you are looking for the best chin augmentation price, Tijuana is the place to be. Chin augmentation is one of the most sought-after procedures in Mexico, and that is why our focus in this article is how much you can expect to pay for this procedure in Tijuana.
Chin Augmentation Price in Tijuana
When it comes to the cost of chin augmentation in Tijuana, each clinic charges differently. Currently, prices start from $1500, where in the US, prices range between $3000 and $5000. So you are saving at least 50% as compared to your country in Mexico. Generally, medical tourists can expect to save between 40% and 70% on any major cosmetic procedure in Tijuana. Obviously, this is the main reason why people become medical tourists.
Also remember that cosmetic procedures are not usually covered by insurance. Cosmetic treatments are only covered if there is some therapeutic benefit involved, but for the most part, the patient bears the cost. Hence, Tijuana is the ideal place if you are seeking cosmetic solutions like chin augmentation.
You will save money even after deducting the cost of travel. By planning your trip prudently, you can find good deals on air tickets as well. You can also drive to Tijuana to cut down your travel costs further. All in all, getting chin augmentation in Tijuana is a great money saver, provided that you find a good clinic for surgery.
Chin Augmentation Clinics in Tijuana
You can use chin augmentation review websites, blogs, and newsletters to look for reputable clinics for cosmetic surgery in Tijuana. Over a million Americans travel to Mexico as medical tourists every year, which means you can always ask around for referrals as well. If you find referrals, also enquire about the overall experience as well as any helpful money saving tips.
Dr. Ricardo Vega Montiel runs one of the best clinics for chin augmentation in this city. Dr. Vega is a practicing surgeon for than 17 years now and is a renowned cosmetic expert in Mexico. Even with such extensive experience, Dr.Vega regularly attends symposiums around the world to update himself on the latest developments in cosmetic and plastic surgery. His clinic is located at the Grand Hotel Tijuana, which ensures safety and privacy for tourists. Not to mention the Grand Hotel Tijuana is a five-star resort with some amazing shops as well.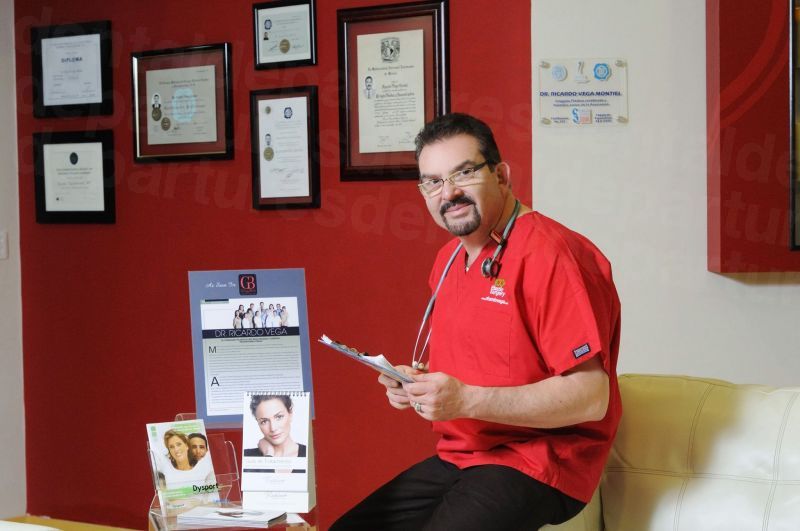 There are other excellent surgeons and clinics in Tijuana as well, so do your research and ask for quotes from various clinics to find the best price and service. You can easily do this online via Medical Departures. Rest assured that if you seek the best chin augmentation price, Tijuana is the place to be.