This is the biggest reason why women in Australia and New Zealand consider going to Koh Samui for breast implants: price. Samui provides the implants at a much lower price than the home countries of medical tourists. So if you are considering breast implants in Samui, you're on the right track. But price alone isn't the reason why. Let's look at some more reasons why this is such a good idea.
Before we do that, let's first take a close look at the breast implants price in Samui. We'll also compare the price with that of the prices in Australia and New Zealand. This will give you a sense of the potential savings.
Cost of breast implants in Australia: AUD $16,500

Cost of breast implants in New Zealand: NZD $17,400

Cost of breast implants in Thailand: AUD $3,780 to $9,375 (NZD $3,985 to $9,890)
High Quality
While the prices are low, the quality is top-notch. If you find the right hospitals in Samui, you won't have to compromise on the quality of the implants or the surgery. You should never settle for a sub-standard medical service just to save money, not matter how huge the savings.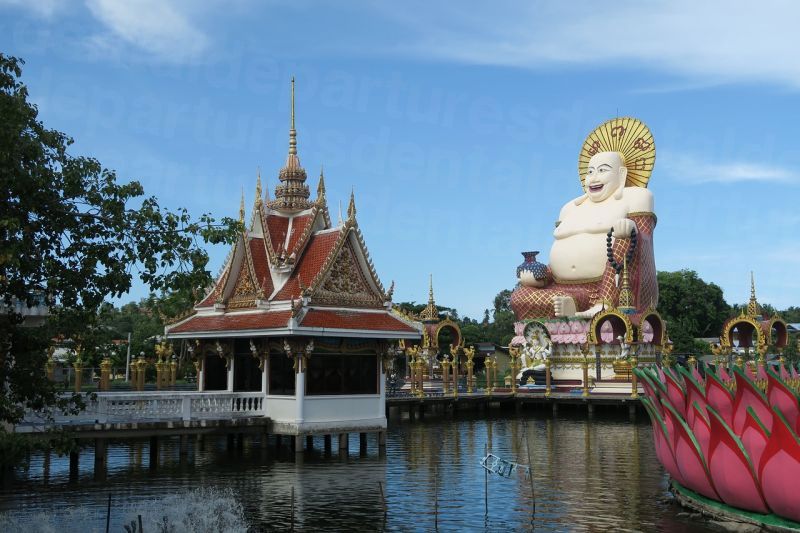 A lot of people used to believe that becoming a medical tourist means trading dollars for health, at least to some extent. This is not the case and more people are realizing this. Many women Down Under now know that there are many great surgeons and first-rate medical facilities in countries like Thailand.
Simplicity
Not only can you find low-cost and high-quality breast implants in Thailand, you can do it without any hassle. With the help of Medical Departures, you can find the right surgeon quite easily. Instead of wasting time and money hunting for the right place, you can read about the top surgeons and hospitals right here.
For instance, we can tell you the one name that stands out for: Bangkok Hospital – Samui . This contemporary, custom-built facility was established in 2004. It has 50 beds and boasts a brilliant team of 25 specialists who offer a range of cosmetic procedures. Many of them have been trained overseas.
Vacation
In addition to being a hotspot for medical tourists, Ko Samui is also a great tourist spot. It is Thailand's second biggest island, famous for its palm fringed beaches and luxury resorts among other things. It's an excellent place for you to enjoy a memorable vacation. It will also provide you a nice way to relax as you recover from surgery.
By combining a vacation with the breast implant procedure you maximize your savings as you won't have to travel anywhere else specifically for a holiday. This is a nice compliment to the low breast implants price in Samui.
So, are you considering breast implants in Samui as a medical tourist? Now you know there are plenty of reasons why you should go ahead with this plan. And the biggest reason is the amazing breast implants price Samui offers, without compromising on quality.