Seoul welcomes international medical tourists. The South Korean government invests heavily in the sector to attract Western tourists from the US, Europe and Australasia, aiming to make Seoul in particular a medical tourism hub on a par with other popular medical tourism destinations. There is even a Medical Tourism office located inside the arrivals hall in Seoul's international airport.
The Seoul Metropolitan Government and the Seoul Tourism Organization have released the "Discover Seoul Pass with Pyeongchang" so that visitors can tour attractions in both the capital and the areas around where next year's Winter Olympic and Paralympic Games are taking place. What better time to visit Seoul for expert yet affordable breast revision?
South Korea is a technologically advanced country, medical facilities in Seoul are state-of-the-art and doctors receive a good standard of training. Yet costs are far cheaper than in your home country, and the savings leave plenty over for recuperation in a top-class hotel. For example:
In Australia breast revision surgery can average at around:
AUD $14,000 (NZD $15,350, £7,850, €8,920, CAD13,490, US$10,500).
The breast reconstruction cost Seoul is considerably cheaper:
AUD $9,450 (NZD $10,380, £5,300, €6,050, CAD9,120, US$7,100).
Around 30% less!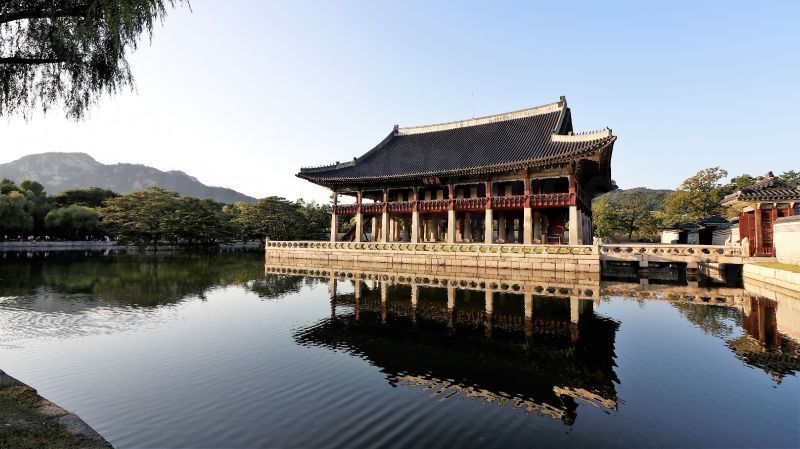 Seoul has a wide choice of aesthetic centers, 500 in Gangnam alone, the "Beverley Hills" of Seoul. But reputations vary. Where to find a top-quality yet affordable clinic in Seoul for your breast revision ? Medical Departures has carried out research into clinics offering breast reconstruction in Seoul. We work only with reputable clinics and surgeons, performing quality-checks on verified clinics, including virtual tours, and real patient reviews. You can be confident that going to one of our pre-screened clinics, your breast surgery will be just as successful as if you had it done at home.
We endorse these three verified affordable clinics in Seoul for your breast revision surgery:
Banobagi Plastic Surgery Aesthetics
Banobagi Plastic Surgery Aesthetics, located at the Gangnam-Gu area of Seoul within walking distance from Yeoksam station, is an advanced medical center offering all kinds of plastic surgery and aesthetic treatments including breast surgeries of all kinds.
Dr Mi Plastic Surgery Clinic, part of the Dr Mi Medical Group, has more than 20 years' expertise in providing a comprehensive range of plastic surgery and cosmetic dermatology treatments for the body.
Face Plus Plastic Surgery
Face Plus Plastic Surgery is a cosmetic surgery facility that specializes in a variety of procedures that will transform an individual's physical shape.
Click on the clinic links above to see breast revision before and after photos.
You can connect with us if you have any questions about breast revision cost Seoul.
Or, please request a personalized quote , free of charge.