Travelling to Indonesia for plastic surgery? Seeking a facelift in Indonesia ? Benefit from low-cost, high-quality cosmetic treatment with Medical Departures. Save more than 70% on a host of beauty procedures and combine your treatments with the ideal holiday destination for an unforgettable experience.
With a burgeoning medical tourism sector due to improved healthcare infrastructure, Indonesia—and particularly Bali—is fast-becoming an option for affordable, first-class cosmetic surgery.
Why Is Indonesia a Smart Choice for Facelift Treatment?
Easily accessible for many medical travellers from Australia and New Zealand, Indonesia is gaining credibility for inexpensive plastic surgery and related work. Delivering outstanding patient care and a wealth of surgical and anti-aging procedures, medical tourism is growing here and throughout Southeast Asia.
Medical Departures only works with the best quality-checked clinics in Indonesia, offering cutting-edge equipment, English-speaking staff and stringent hygiene. You can browse before you book thanks to our virtual clinic tours, high-res images and patient testimonials.
Highly-rated clinics include BIMC Hospital in Nusa Dua. Considered to be Bali's finest hospital, BIMC provides a comprehensive range of surgical and non-invasive beauty treatments and has received international accreditation from the Australian Council on Healthcare Standards.
From Bali to Denpasar, Indonesia's diverse landscape, stunning shorelines and rich heritage make it the perfect place for medical tourists to relax and recover, both pre- and post-op.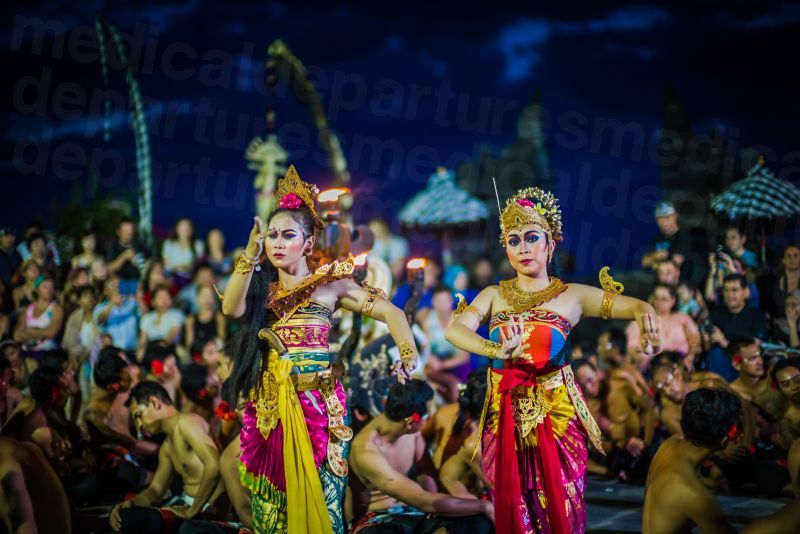 What Is a Facelift?
Known as rhytidectomy, this surgical procedure helps improve visible signs of ageing in the face and neck by tightening the skin.
It involves removing excess fat whilst tightening facial muscles and skin to help sculpt a more youthful appearance we all desire.
Types of facelifts include:
Forehead lift

Mid-face lift

Neck lift

Mid-face and neck lift

Full facelift

Ultherapy (non-surgical using ultrasound)
What Is The Price of Facelift Surgery in Indonesia?
Save up to 80% off the facelift price in Bali and elsewhere in Indonesia compared to home.
Facelift treatment in Australia: $26,000 AUD

Average facelift cost in Indonesia: $3,787
Why Choose Indonesia?
Boasting an astounding 17,000 islands, Indonesia is home to a rich melting pot of diverse cultures and landscapes. From Sumatra to Papua, every unique island provides the perfect backdrop for a medical tourism vacation in a relaxed resort setting.
Discover golden shorelines in Nusa Tengarra, azure-coloured waters in Sumbawa and dramatic volcanoes in Bali. Jakarta is home to Indonesia's ritzy malls, whilst for adventure-seekers, take a train across Java, a ferry to Kalimantan or explore an ancient West Timor village for a truly captivating trip.
Sun lovers please note that you will want to book your holiday prior to your procedure, as physicians will advise you to stay indoors at least two weeks post-op.
Staying in Indonesia
Several accommodation options in Indonesia await you to suit any budget. From glorious beachfront resorts to motels, villas and luxury hotels, patients can find an extensive collection of lodging options.
Popular places to book your Indonesian trip include Ubud market, Gili Trawangan Harbour, Kuta Square, Mushroom Bay and Echo Beach.
What's Next?
What are you waiting for? Medical Departures can help you book a highly-skilled doctor at an affordable, high-quality clinic or hospital. Our dedicated customer care team is on hand 24/7 to handle any queries about facelifts or any other aesthetic treatment in Indonesia. To complete your hassle-free booking, see below to get in touch.