Mexico has really been taking it to the next level over the past few years in terms of offering top-notch cosmetic and medical treatments with prices that are exponentially cheaper than in the USA. This has created an exodus of American patients visiting their neighbor for cosmetic treatments such as a chemical peel. Want some recommendations where you can get a good chemical peel? Review Mexico's top-quality clinics in our listings.
It's worth bearing in mind that chemical peels come in 3 strengths – superficial (mild); medium and deep. While mild and medium peels can be performed in beauty clinics, a deep chemical peel is akin to invasive surgery – and so should ONLY be undertaken in a surgical setting by a fully experienced doctor.
Located in Cancun, the Oneline Beauty Clinic is the highest ranked for quality and affordability. This clinic specializes in anti-aging and anti-wrinkle treatments and is a very popular clinic with Americans who seek a holiday in the sunshine and top-notch treatments.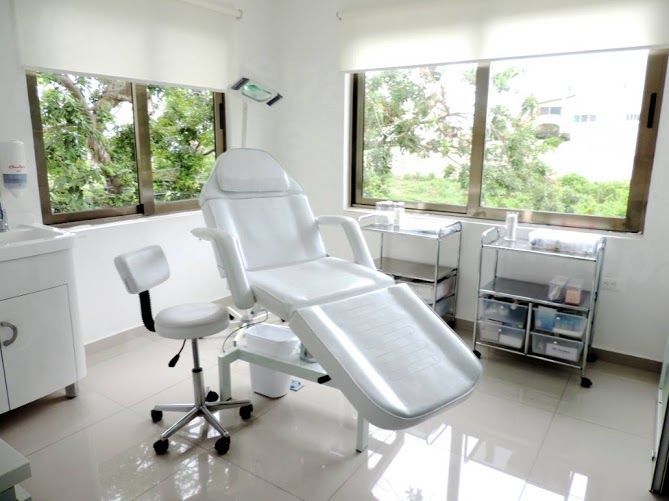 Sculpting Medicina Estetica
Sculpting Medicina Estetica clinic is also located in Cancun, in the heart of a prime tourism location. Specializing in a wide variety of cosmetic treatments, if you are from the USA, Canada and Europe and seek to find the best clinics in Mexico, this one is right up there.
Clinica de Medicina Dermoestetica
Situated in a prime medical tourism holiday location at Playa del Carmen, the Clinica de Medicina Dermoestetica is known as one of the best clinics in Mexico for those seeking chemical peel treatments. First established in 2010, this clinic has quickly shot to the top. One look at their chemical peel before and after photos and you will see they perform these treatments to the highest levels.
Adhara Aesthetics
Adhara Aesthetics is also situated in Playa del Carmen and is a specialist for skin rejuvenation treatments. This clinic is highly-recommended, especially by Americans and other international patients.
Natural Change Clinic
The Natural Change Clinic is situated in the heart of Mexico City and is one of the most convenient options for those who want to fly into Mexico, get their treatments done and then jet out again. Merging quality and value, this clinic is a real find.
Chemical Peel Price
The chemical peel price in Mexico is one of the cheapest you will find in the world along with other locations in SE-Asia. For American patients, this is pretty much unbeatable.
Here is an example of the chemical peel prices in Mexico: US $50 (CAN $62; UK £38; Euro €44; Aus $66; NZ $69),
compared to the prices in the US $200 (CAN $249; UK £151; Euro €169; Aus $270; NZ $280).
Now you've checked out our review of chemical peel clinics in Mexico , the next step is to book an appointment. Do it online, or use our toll-free number to speak to our Customer Care Team if you've any questions.