Addressing medical needs, assessing quality and affordability are all part of the process. Fortunately, Medical Departures specializes in locating and partnering with the best, most hygienic, modern, and affordable hospitals in Thailand – and then connecting our clients to them.
We have chosen these elite institutions based on several criteria: firstly, for their standards of care as evidenced by their international accreditations and awards; secondly, for their high ratings awarded by real-life Medical Departures clients from the past; and third, for their ongoing dedication to keeping pace with every development in the rapidly-modernizing medical world.
These five Thai hospitals have proven themselves leaders in high-quality, low-cost health care, both domestically and abroad, over the span of years and even decades.
Cost:
We know a major reason for medical tourists to visit Thailand is the potential to save massive sums of money while retaining the same or even greater quality of care that they would in their hometown.
To take just a handful of examples, as compared to their hometown clinic, Westerners visiting Thailand will save 79% on knee replacements, 57% on male breast reduction, 34% on hair transplants, 73% on butt lifts, and 77% on butt lifts!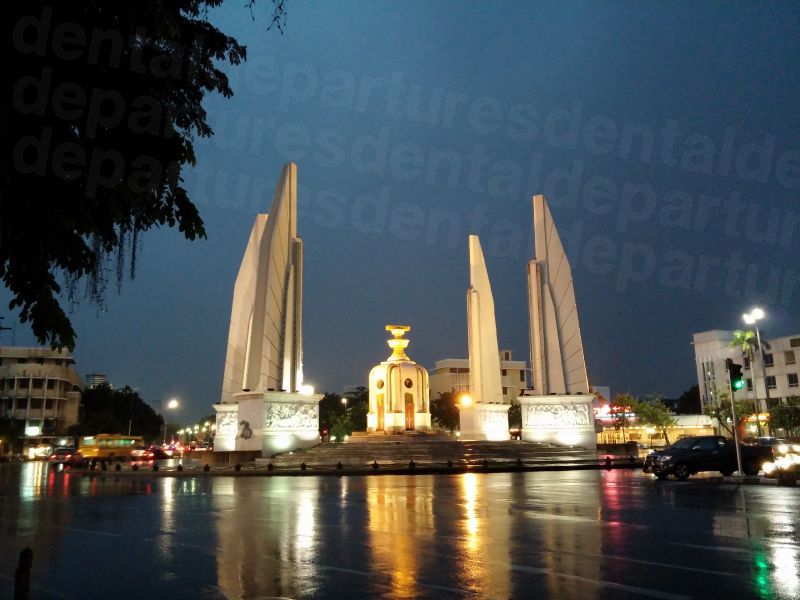 Whether medical or cosmetic, the savings on healthcare in these world-class Thai facilities amounts to thousands and even tens of thousands of dollars, pounds, or euros!
Kamol Hospital:
Offering a wide array of cosmetic and medical procedures to Western patients, Kamol Hospital presents one of the best opportunities for Westerners to save money and experience all the professionalism and comforts to rival any clinic in the West. Head doctor Dr. Kamol Pansrithum has practiced his world-class brand of medicine for 31 years.
Bangkok Hospital Phuket:
Idyllically situated on the shore of Thailand's crown jewel island getaway, Phuket, Bangkok Hospital Phuket is certified by the Joint Commission of International Accreditation (JCIA USA). In addition, Thailand and has won awards from third-party organizations like the Asian Hospital Management Awards, The Thailand Tourism Awards, and Superbrands Thailand Award.
Yanhee Hospital:
Dr. Boonchai Thanyalakpark
Yanhee Hospital's leader, has over two decades of medical experience under his belt, heading up a team of English-fluent staff and surgeons that have earned the hospital its reputation for excellence over three decades of operation, making it one of the most experienced Western-oriented medical facilities in Thailand.
Nirunda International Aesthetic
Nirunda International Aesthetic Clinic has taken the Thai cosmetic surgery scene by storm since its founding in 2007, rapidly becoming an international leader in advanced medical care utilizing cutting-edge medical technology.
Phuket Plastic Surgery Institute (PPSI)
PPSI has long been a popular destination for Medical Departures clients, and for good reason: the hospital combines top-notch care, accommodating English-fluent staff, and the most modern techniques into a cocktail of excellence, having earned its pristine reputation among countless Western visitors – which can be easily accessed and read on its profile linked above.
When you're considering your options for the best hospital in Thailand, please take these hospitals into account. They are truly world-class facilities oriented to the needs and expectations of their many Western patients.