How do dermal fillers work?
Dermal fillers are available as injections that provide instant volume. Among popular dermal fillers are
· Hyaluronic acid – Juvederm and Restylane
· Calcium hydroxylapatite – Radiesse
· Collagen – Zyderm, Zyplast and Artefill
· Poly-l-lactic acid - Sculptra
· Polymethylmethacrylate microspheres – Bellafill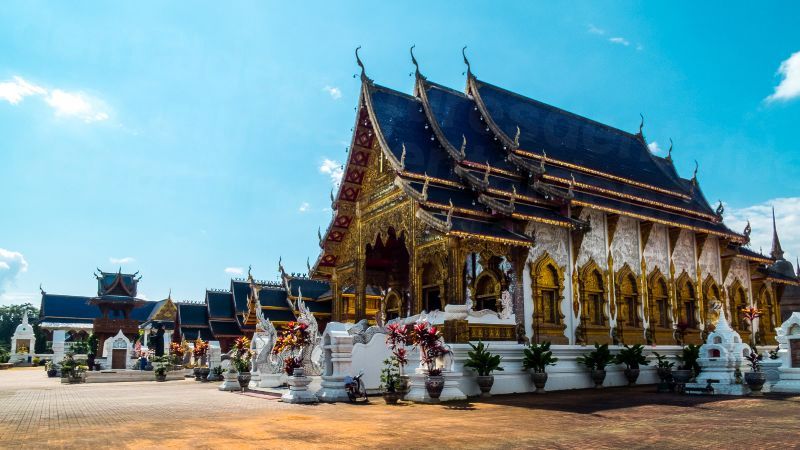 Some fillers need allergy testing before use, while others are generally safe to use. There are different dermal fillers that are used to add volume to lines and wrinkles; pitted scars; for non-surgical nose and lip jobs and even for facial contouring. An experienced cosmetologist will guide you as to the best dermal filler for your face.
Recommended cosmetic clinics
You can decide on a holiday destination in Thailand and then select the most convenient clinic to go to, since there are many high quality clinics in the major holiday spots. You can choose from destinations like Pattaya, Bangkok, Phuket, Koh Samui, Chiang Mai and others, depending on your holiday interests.
Instead of just walking into any clinic that seems to look fine, it is best to go to a recommended cosmetic clinic that is listed on our website. That is because Medical Departures checks out the amenities and ambience of the clinics, investigates the qualifications of the doctors and offers a best price guarantee as well. This ensures safety for you. Some of the clinics listed are:
Radiant Medical – located in beautiful Phuket, this is a cosmetic clinic that performs all kinds of minimally invasive and non-invasive cosmetic procedures like dermal fillers, Botox and others
Apex Profound Beauty Clinic – part of a chain of clinics that are located in diverse places like Bangkok, Phuket and Pattaya, you will find one at some of the popular holiday spots in Thailand. You can get cosmetic surgery and a wide range of non-surgical treatments at his clinic.
Avarah Innovation Clinic - located in bustling Bangkok this clinic offers all kinds of anti-aging and rejuvenating cosmetic treatments that are non-surgical including laser hair removal, facial treatments, body slimming and facials.
You can avail of dermal fillers in Thailand's excellent cosmetic clinics in complete confidence when you book with Medical Departures. Any questions? Call our Customer Care Team for free, who are always happy to help.
What is the price of dermal filler in Thailand?
As there are different dermal fillers requiring varying injection techniques and after care, the cost, too, varies a great deal and differs across brands. To give you an example, in your home country Juvederm would cost around AUD1,009 (NZD1,071, £614, €684, US$798, CAD1,001). In Thailand, Juvederm would cost an average of AUD367 (NZD389, £223, €249, US$290, CAD364).
Book for your holiday and get dermal filler in Thailand done at the same time via a Medical Departures recommended clinic so that you go back home looking younger and refreshed.