If you are looking for cosmetic work then for low-priced filler injections Bangkok is a great choice. You can to Thailand, enjoy the sightseeing and the food, indulge in retail therapy, spa therapy and also get some dermal filler work that will erase the lines and wrinkles on your face. You can have a relaxing time in Bangkok and return home looking rejuvenated.
How filler injections help?
Deep lines and wrinkles on your face due to aging, stress and environmental factors take a toll – and you may develop these signs of aging at a young age. Dermal fillers come to the rescue in such situations as these safe filler injections, using natural substances, can help plump up the wrinkles and lines and give you a smoother skin. Filler injections are also used for other purposes and help with wrinkles on the hands and neck, give more definition to lips and for a non-surgical nose job. They can also be used to add volume to sagging cheeks and to fill out eyebags.
There are a number of dermal fillers now available and these are FDA approved for certain uses. Many of them are simple hyaluronic acid fillers, while others may contain other substances as well that give long lasting results since hyaluronic acid is gradually absorbed by the body and needs to be topped up at regular intervals. Among the fillers used are:
Juvederm
Restylane
Sculptra
Bellafill
Radiesse
These come in different formulations for specific filler work. It is the cosmetic surgeon for dermal filler in Bangkok who will decide which filler is best used where.
Top dermal filler clinics in Bangkok
There are numerous cosmetic clinics in Bangkok that do dermal filler work. It is better to go to a Medical Departures recommended one for best results since we always do in-depth checks on the clinics and the doctors there. We also offer the best price guarantee. For filler injections in Bangkok these are some of the clinics:
Nirunda International Aesthetic Centre – located in Sukhumvit in Bangkok, this is a full-service clinic that offers plastic surgeries and cosmetic treatments of all kinds, including dermal fillers.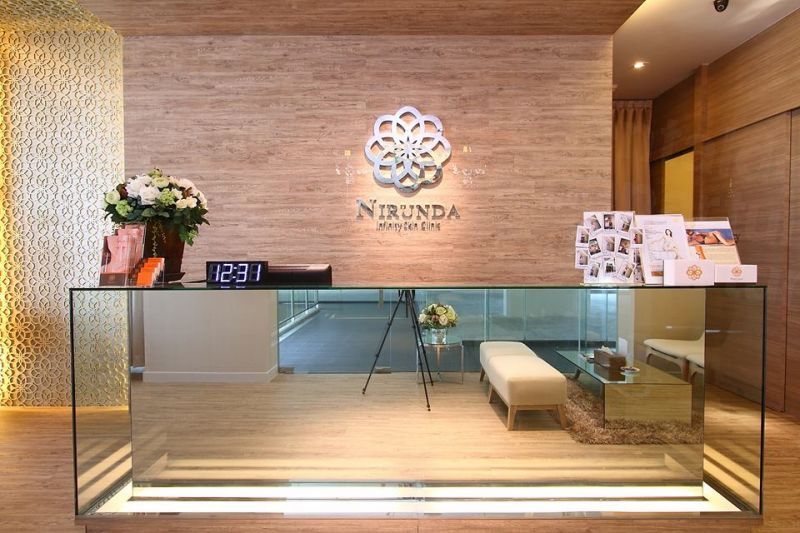 Avarah Innovation Clinic – centrally located in Silom, this clinic offers various anti-aging and rejuvenating therapies to enhance your appearance and help turn the clock back.
Anjali Clinic – this highly-modern clinic offers a wide range of minimally-invasive as well as non-invasive cosmetic treatments including filler injections, botox and others.
What is the cost of filler injections in Bangkok?
The cost of filler injections varies a great deal and depends on which filler is used, how much of it is needed and the prices prevailing at the time. To give you a rough idea, filler injections that would cost an average of AUD1,009 (NZD1,083, US$799, CAD1,012, £612, €677) in your home country would cost you an average of AUD816 (NZD876, US$646, CAD818, £495, €547) in Bangkok.
Book with Medical Departures for filler injections in Bangkok to save money, and get your treatment in quality-checked facilities.