What are anti-aging treatments?
Most patients find that the first signs appear in the facial area. Anti-aging treatments can range from surgery to a host of other minimally-invasive treatment such as Botox and dermal fillers.
With Botox, around 75 to 100 units to deliver the required results. Botox can be used as a treatment on its own, or combined with other options, like dermal fillers, or even with surgery, such as a facelift.
How can you benefit from a review?
Generally, if someone loved or hated the services the first that they would do is let someone else know about their experiences by writing a review. Reviews help potential patients to get an idea how the clinic would deliver their services and if they are worth the visit.
Take this review from Della, a Rejuvie Aesthetic Anti-Aging patient who said "Thank you Dr. Murino! You were fantastic! It's only been a few days since my Botox injections, and already starting to see a difference. It was such a breeze and I will defintley come back for more"
Is Bali the answer for your anti-aging needs?
Bali has been a popular destination for seasoned travelers because of its iconic rice paddies, coral reefs and pristine beaches. There are so many things to do if one is to travel and stay in Bali. One of those is to visit one of the clinics in Bali for an affordable anti-aging treatment. The island is known to have inexpensive anti-aging treatments that are comparable in quality to treatments from clinics in other parts of the world.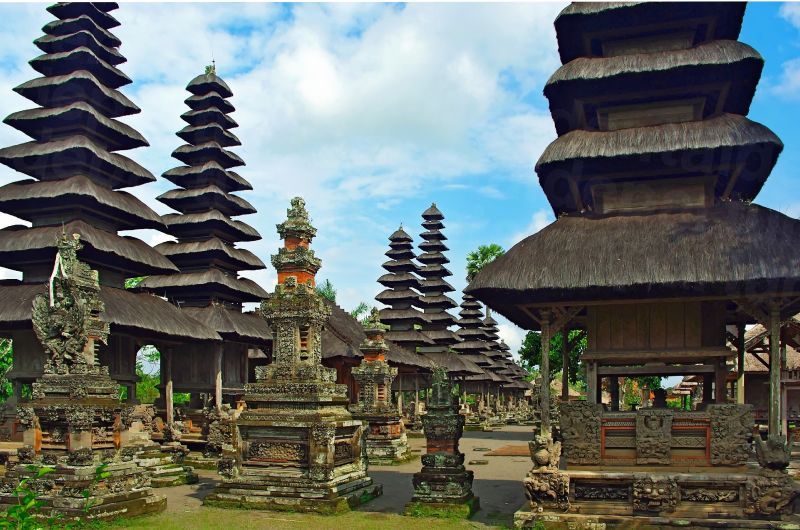 The top 3 verified clinics in Bali
1. Rejuvie Aesthetic Anti Aging offers an extensive range of non-invasive and cosmetic treatments to patients, both local and international. Their decades of experience in beautifying the skin made it possible to deliver the results that their patients are expecting.
2. Bimc Hospital Nusa opened in 1998 and became a fully accredited hospital in 2007. With their vast knowledge in providing anti-aging treatments, BIMC is a household name in Bali.
3. Manika Aesthetic Clinic aims to provide quality medical treatments that will definitely give your skin a healthy looking glow while combating the signs of aging.
Exclusive Medical Departures Promotions
These promotions are unique to each clinic but the hotel packages are available at all 3 clinics:
At all 3 facilities:
Anti-aging treatment cost
This table shows the average anti aging treatment prices in Bali clinics compared to other countries.
PROCEDURE

US$

AUD$

NZD$

COMPARISON

BOTOX P/UNIT

$25.00

$36.00

$39.38

INTERNATIONAL

$7.00

$8.93

$9.77

BALI

28.00%

24.80%

24.80%

% YOU PAY

75 BOTOX UNITS

$ 1,875.00

$ 2,700.00

$ 2,953.50

INTERNATIONAL

$ 525.00

$ 669.75

$ 732.75

BALI

$ 825.00

$ 1,366.50

$ 1,494.75

YOU SAVE

100 BOTOX UNITS

$ 2,500.00

$ 3,600.00

$ 3,938.00

INTERNATIONAL

$ 700.00

$ 893.00

$ 977.00

BALI

$ 900.00

$ 2,030.25

$ 2,220.75

YOU SAVE

DERMAL FILLERS

$939.00

$1,179.00

$1,281.00

INTERNATIONAL

$270.00

$ 345.00

$ 377.00

BALI

28.70%

29.30%

29.40%

% YOU PAY
These clinics provide quality anti-aging treatments at reasonable prices but discover more by checking out the listings with photos, clinic virtual tours and anti-aging treatment reviews. In
Bali, you can enjoy a holiday while combining it with resurrecting your skin.