Are you experience hair loss or thinning? Have you been thinking about a hair transplant operation? You are not alone. In 2014, almost 400,000 people underwent a hair transplant procedure. But the cost is not cheap. In the USA, a hair transplant can cost over $8,300! That's a lot of money to spend on your hair. However, luckily for you, there is a solution. In Thailand, cosmetic surgery is available for just a fraction of the price that you would pay at home. So if you need a hair transplant, Bangkok costs are less than you might think. So what are you waiting for? It's time for a vacation!
Where is Bangkok?
Bangkok is the capital city of Thailand, and is located in South East Asia. The city itself is situated in the center of the country, just north of the Gulf of Thailand. It is a very large city with a population of about 7 million people, with millions more visitors coming in each year. Bangkok is famous for a number of things. The street food, the nightlife, the ancient temples, and the shopping malls are all attractions that bring in so many foreigners. However, those are not the only reasons it's worth paying a visit to the city. Bangkok, like the rest of Thailand, is also famous for its affordable cosmetic surgery options.
Why go to Thailand for plastic surgery?
Thailand is famous for its low cost plastic surgery. Most procedures cost about 70% less than they do at home. There are a number of world class clinics available for you to choose from. They offer services that range from a simple Botox injection, to tummy tucks, rhinoplasty, and hair transplants. The clinics are safe, and are operated under the supervision of highly trained doctors and their staff.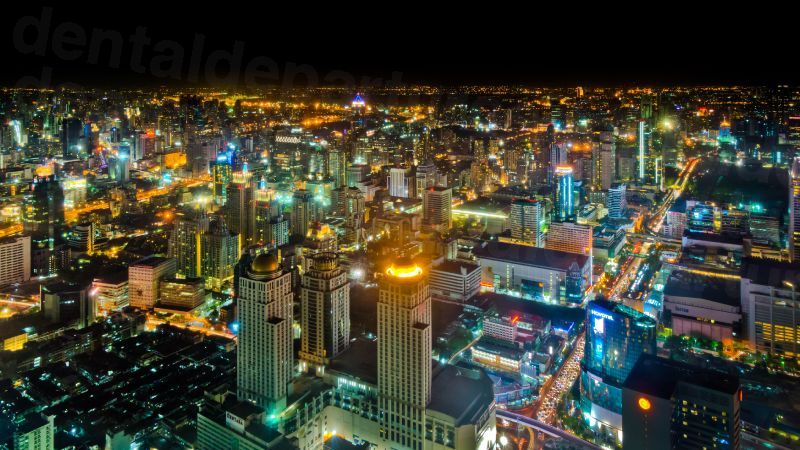 What is FUE hair transplant?
An FUE hair transplant, refers to a specific method of extracting hair follicles for transplant. The full name is Follicular Unit Extraction. It is an alternative to another method known as strip harvesting. With an FUE transplant, single hair follicles are extracted from the patient's donor area, preferably, one at a time. This method is considered to be superior to strip harvesting, in which a strip of skin with hair is removed, broken down, and transplanted onto the patient. To learn more about an FUE hair transplant, Bangkok costs, and more, you can check out our website.
How much does a hair transplant cost in Bangkok?
Searching for a place with a low cost of hair transplants? Bangkok, Thailand is the place to go. In Thailand, the same service you pay almost $9,000 for at home, starts at only about $5,500. That's almost $4,000 that you can keep in your wallet. In addition to hair transplants, there are many other cosmetic procedures that are available to patients at very affordable prices.
To learn more about a hair transplant, Bangkok, cost of procedures, FUE, or anything else, reach out to us through our website, or take a moment to speak with one of our customer service agents, available 24 hours a day.