Mexico is one of the most visited countries in the world according to the World Tourism Organization, and is the second-most visited country in the Americas, after the United States. The many tourists are attracted by Mexico's UNESCO World Heritage sites - the list including ancient ruins, colonial cities, and natural reserves - its cultural festivals, its pristine beach resorts, its temperate climate and its unique culture – a fusion of the European and the Mesomerican. The peak tourism seasons in the country are during December and the mid-Summer.
Medical Tourism in Mexico has been popular for many years, with many Americans choosing to travel south of the border for affordable medical care. Private hospitals in Mexico are growing by double digits, with the construction boom being in small clinics and surgery centers, as well as big, high quality hospitals.
The standard of care is the same as that available in the best facilities in the U.S. and Canada and other western countries. The leading plastic surgeons in Mexico have years of experience of treating patients primarily from the United States and Canada. There are no language barriers as most medical professionals speak English well.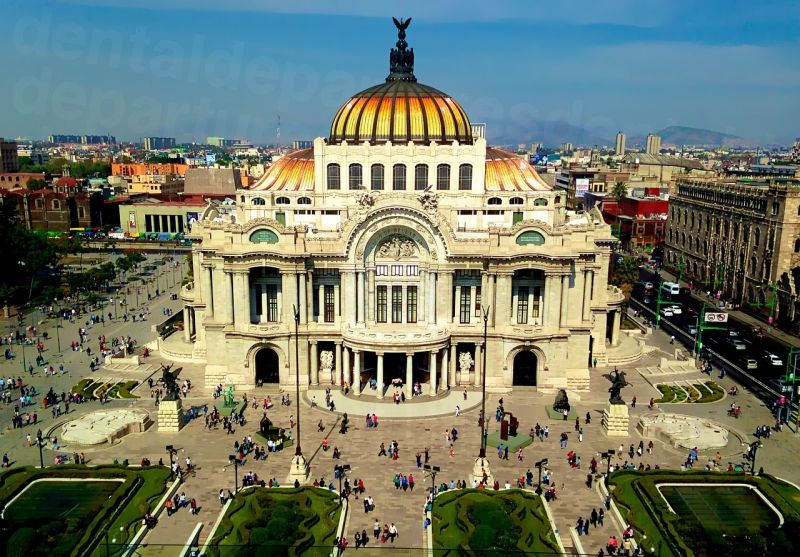 What is a rhinoplasty?
A Nose Job (technically called a rhinoplasty) is surgery on the nose to change its shape or improve its function. It can be done for medical reasons, such as to correct breathing problems, or for cosmetic purposes which will change the nose's shape and appearance.
Cosmetic surgery for the nose can normally be completed as an outpatient procedure, meaning there is no overnight stay, allowing you plenty of time to recuperate and enjoy your relaxing vacation in Mexico.
Here at Medical Departures, we take the bother out of finding a specialist Cosmetic and Plastic Surgery Hospital at a cost to suit your pocket. For some of the best nose job prices Mexico we recommend these two Cancun venues:
Oneline Beauty Clinic is a private beauty and health care center located in the hotel zone of Cancun, a tropical paradise. It offers treatments utilizing the latest techniques in facial rejuvenation. The clinic is headed by Dr. Gilberto Antonio Sanchez Rico who speaks English and Spanish.
Sculpting Medicina Estetica.
Sculpting Medicina Estetica, Cancun, offer a range of facial treatments that are both non-invasive and cost effective. Their dedicated team of medical experts, led by Dr. Gustavo Corral Arana, are committed to delivering the best results possible to their patients using the very latest technology and techniques currently available.
What would your Nose Job Cost In Mexico?
For medical treatment for your nose (rhinoplasty) in Mexico you could expect to pay an average of around USD 5,000 (CAD 6,200, EUR 4,200, GBP 3,700), compared with around USD 8,000 (CAD 10,000, EUR 7,000, GBP 6,000) at home.
You can connect with us if you have any questions about a Nose Job Cost In Mexico.
Or, please request a personalized quote , free of charge.