That said, the cost of IVF in Australia and New Zealand is quite high. On average, the procedure costs around AUD $16,000 (NZD $17,744). While nothing compares with the joy of having a child, the dent this procedure could make in your wallet is substantial and can keep you from using the IVF solution. Hence, a better option is to look abroad for an affordable IVF clinic. Phuket , Thailand, is home to a number of world-class IVF clinics where you can get the procedure at a low price.
However, is it worth your while to travel thousands of miles for a procedure where success isn't guaranteed? In terms of cost, heading to an IVF clinic in Phuket makes perfect sense. The average cost of IVF there is around AUD $8,687 (NZD $9,633), which is around 40% lower than the amount you spend back home.
The cost savings can easily cover the cost of travelling and accommodation, which means you don't have to bear any additional out of pocket expense. Yet, there remains the small matter of picking the best IVF clinic in Phuket.
As mentioned, there are several clinics that offer the procedure at a low price. The great thing is that many of them are on par with the best clinics in Australia and New Zealand. Hence, you don't have to compromise on quality or health by travelling to Phuket for IVF treatment.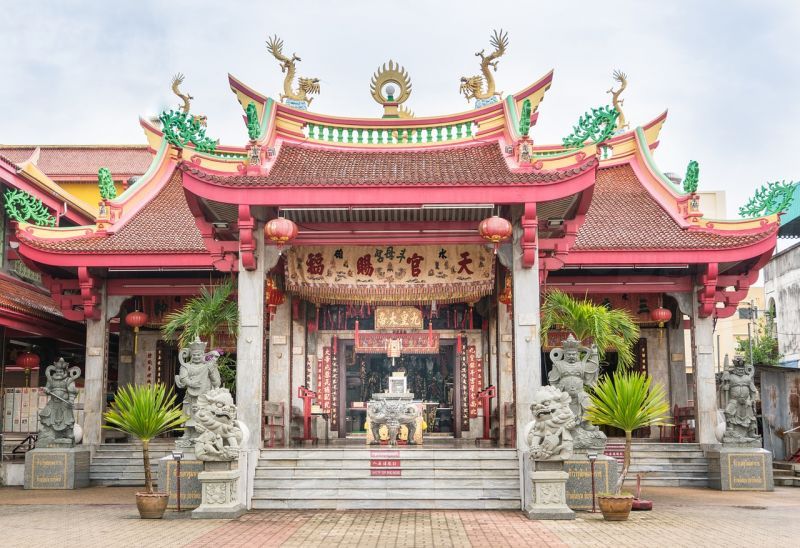 Case in point, Bangkok Hospital Phuket is a world-class facility, equipped with technology that is cutting-edge and state of the art. The IVF specialists there are highly experienced and qualified. Despite this, the cost of IVF at the Bangkok Hospital Phuket is just AUD $8,634 (NZD $9,575), which is actually lower than the average price of the procedure.
While this clinic is a great option, you should exercise some due diligence and do some research on the best IVF clinics in Phuket. You can conveniently find online reviews for the clinics on Medical Departures. Here are some factors that you should consider to pick the best IVF clinic in Phuket:
Safety
You have to check if the clinic you are considering heading to is licensed and regulated. This step adds a layer of safety when you select an IVF clinic in Phuket. Clinics that don't have a license and are unregulated generally don't offer good quality.
Success Rate
A major reason why people travel to Phuket for IVF treatment is the high success rate. Check the success rate of each clinic before you decide on one.
Support
You will require constant support and counseling after the procedure. Hence, it makes sense to choose a clinic that offers the required support. In fact, it is a good idea to overlook any clinic that does not offer continued care after the treatment, especially for overseas patients.
Considering these factors will surely help you pick the best IVF clinic Phuket has to offer, enhancing your chances of success and giving you great value for your money.