A great way to find out the benefits of cosmetic treatment is to read dermal filler reviews. Thailand has many great clinics where you can read them. The costs are also extremely affordable. So, if you're having the holiday of a lifetime, why not combine it with world-class treatment to transform your appearance as well. Let's find out how to go about it.
1. Work Out Which Clinic To Visit
You have many options when it comes to cosmetic clinics. One that has excellent dermal filler reviews from its previous patients is the Apex Profound Beauty Clinic. What's great is that it doesn't matter where you are holidaying in Thailand, whether it's the beaches of Phuket and Pattaya or the big city life of Bangkok. This clinic has branches in all of these locations.
Another great Phuket clinic is Radiant Medical Phuket. This establishment has been operating since 2008 with excellent results. Dr. Panut Oprasertsawat heads the clinic with his extensive experience and skill. He has not only top Thai qualifications, but also American ones as well.
Two more great choices for Bangkok are the Avarah Innovation Clinic and the Hertitude Clinic . These are both modern facilities, staffed by top medical professionals. To compare the two have a look at their clinic profiles on our site. You will also be able to see dermal filler before and after photos displayed on these profiles.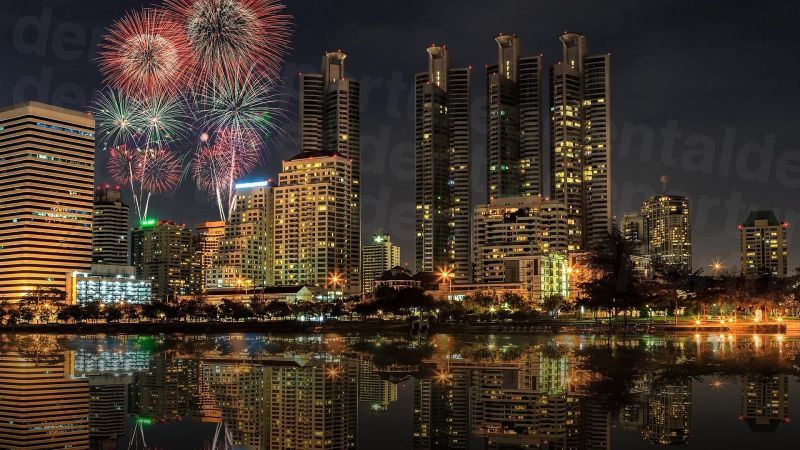 2. Make Sure You Save Money
By combining your holiday with dermal filler treatment you will be able to save a handy sum. We recommend visiting a clinic in the area where you will be holidaying. You could take a detour to a different city, but that is usually more hassle than it's worth. As you already know there are some excellent clinics in all of Thailand's prime holiday spots.
Let's find out how much you can save. Have a look at the tables below.
| | | | |
| --- | --- | --- | --- |
| | Cost in Australia (AUD) | Cost in Thailand (AUD) | Savings (AUD) |
| Dermal Filler Treatment | $500-$600 | $100-$300 | $300-$400 |
| | | | |
| --- | --- | --- | --- |
| | Cost in New Zealand (NZD) | Cost in Thailand (NZD) | Savings (NZD) |
| Dermal Filler Treatment | $525-$630 | $105-$315 | $315-$420 |
These prices are just an indication. Dermal filler costs can vary quite dramatically depending on how many are needed and what area they are administered to. To find out more precise figures you can go to our clinic's pages and request a quote.
3. Enjoy Your Holiday
Thailand is the most popular country in Asia for tourism. While you're there you need to make the most of it. What's great is that it suits all kinds of people. Whether you're someone that wants to just lie on the beach, party all night or emerge yourself in the culture, you will find that Thailand can meet your needs. It is a country that truly does tourism right.
Now that you know how to plan your trip, you could be the next person to write a glowing dermal filler review. Thailand's clinics are perfect to get this treatment, at affordable prices, while also having an amazing holiday.