Are you looking for cheap breast augmentation in Bangkok and wondering if cheap equates to good? The fact of the matter is that Thailand is a well developed medical tourism hub since the government has taken various initiatives to provide first-rate quality medical and hospitality infrastructure to cater to medical tourists. So there are medical facilities that provide care according to international standards and follow best medical practices. And since the cost of living in Thailand is low, the corresponding cost of medical care is also much less.
Kinds of breast augmentation
Traditional breast augmentation is performed using implants and surgery. The silicone or saline implants are inserted into breast pockets to increase the size of the breasts. This procedure yields long term results and gives a natural appearance. The surgery is usually performed on an outpatient basis, but you do need to take care for several weeks post the surgery.
If you would like a minimally invasive cosmetic treatment rather than surgery, you can opt for autologous fat transfer treatment that has two factors in its favor. The first is that fat is harvested from the fatty areas of your body so those areas become slimmer. The second is that since it is your own fat, it is not a foreign object that is put inside your body. The harvested fat is refined and processed and then injected into the breasts to increase the size. However, this treatment does need topping up at intervals as the fat may be re-absorbed by the body.
What is the breast augmentation cost in Bangkok?
Breast augmentation in an advanced western country can cost you as much as AUD15,300 (NZD16,620, £8,897, €10,556, US$11,500, CAD15,777).
As against this price cheap breast augmentation in Bangkok means that you would pay only around AUD6,650 (NZD7,225, £3,868, €4,590 US$5,000, CAD6,860) for breast augmentation surgery at a top medical facility.
Which are the recommended cosmetic clinics in Bangkok?
Since Bangkok is a large city and a popular medical tourism hub, it has numerous cosmetic clinics that offer budget prices for breast augmentation. But if you want safety and the best price guarantee, with doctors that we have vetted, it is best to book via Medical Departures. Among the top clinics listed on our site are:
KTOP Clinic – Korea is known for its plastic surgeries and this clinic is part of the Korean Grand Plastic Surgery Hospital located in Bangkok. It offers a wide range of plastic surgeries and cosmetic treatments under highly experienced doctors.
Nirunda International Aesthetic Centre – a popular aesthetic centre in Bangkok, it offers plastic surgeries, non-invasive cosmetic treatments and other procedures.
Yanhee Hospital Health & Beauty –a multi-specialty hospital, Yanhee is JCI accredited and has dedicated departments in many medical disciplines including plastic surgery.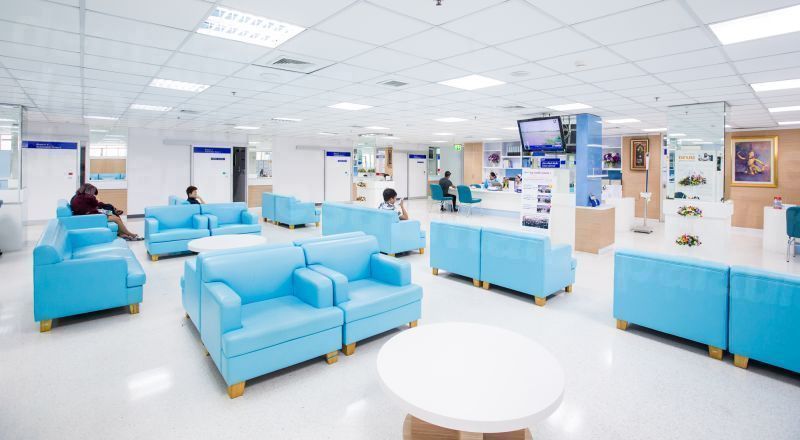 After this surgery you will bigger breasts that will also increase your self confidence and give a fillip to your sex life as well.
Book with Medical Departures for cheap breast augmentation in Bangkok at the preferred clinic of your choice.