Whilst they are in Mexico many visitors also take the opportunity to visit some of best doctors in the world specializing in face-lifts, tummy tucks, and especially liposuction, to transform their bodies and remove those unwanted pockets of fat. No wonder! Check out our web pages for the clinics listed below to see the fantastic liposuction before and after photos in Mexico.
Mexico has quickly emerged as a world leader in medical tourism, attracting an estimated 1 million patients each year, many of them from the U.S.. They can receive care by specialists at high-quality hospitals and clinics for a fraction of the cost in the States. For example, the average liposuction price in Mexico is around:
US $2,000 (CAD $2,500; GBP £1,300, EUR €1,800, AUD $2,500) compared to the average in the USA of $6,000 (CAD $7,300; GBP £3,800, EUR €3,000, AUD $7,500), a saving of some 60% and more than enough to help pay for your relaxing vacation whilst you recover from your medical care.
Many hospitals in Mexico are state-of-the-art and can be compared to the best in the world. The development of medical tourism in Mexico has reinforced patient confidence in Mexican hospitals, and many of them welcome large numbers of foreign patients. In addition to the price, what attracts patients to Mexico is the experience of the doctors. In the case of many medical procedures, like liposuction, Mexican doctors often have more experience than U.S. doctors.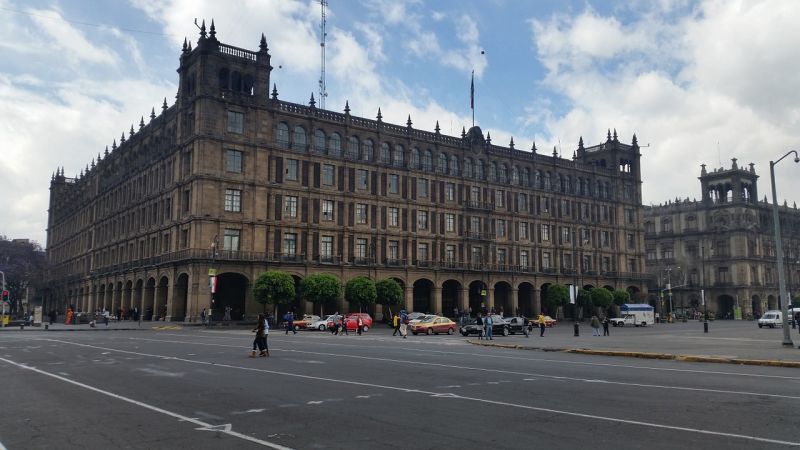 We recommend particularly the following liposuction clinics with highly experienced and well trained liposuction surgeons, having completed all or part of their training in western countries including the U.S.:
Dr. Jenny Bracamontes Blanco is based at Innovare Cirugia Plastica in Zapopan. Innovare is a hospital and spa providing aesthetic plastic surgery to local and international clients at affordable and competitive prices. Operating since 1997, the clinic is located within the Medical Society facility, the most modern, state-of-the-art building in the city, with fully-equipped operating rooms and recovery suites, staffed by over 40 of the finest bilingual surgeons, medical staff and doctors.
Marroquin and Sandoval Los Cabos
Marroquin and Sandoval - Los Cabos are located in Baja California Sur and offer top quality cosmetic surgery solutions from within their state-of-the-art facility. Dr. Marco Tulio Marroquín is a certified member of the Mexican Board of Plastic and Reconstructive Surgery. He specializes in the fields of plastic, cosmetic and reconstructive surgery and has been awarded a merit medallion by the Universidad Francisco Marroquín in Guatemala. Dr. Karla Sandoval Diaz graduated from the University of Guadalajara and is also certified by the Mexican Board of Plastic and Reconstructive Surgery.
Juan Gordillo
Dr. Juan Gordillo Hernandez's clinic located in Guadalajara at the Centro Medico Puerta de Hierro Sur - modern facilities, equipped with the latest technology and a contemporary décor. He offers numerous cosmetic procedures, including, liposuction and liposculpture at pocket-friendly costs. Dr. Juan Gordillo Hernandez and his renowned team of medical specialists welcome both international and local patients.
Please request a personalized quote for any of our listed Mexico liposuction clinics, free of charge.
You can connect with us if you would like to see more Liposuction before and after photos in Mexico.