Are you thinking about having plastic surgery? In Phuket, you can enjoy a great holiday in one of the most popular tourist destinations in the world, whilst at the same time, taking advantage of the truly outstanding medical care that is available, at a fraction of the cost you would expect to pay at home.
In response to many Frequently Asked Questions about plastic surgery Phuket prices, here is Medical Departures' handy survey for you.
If you are considering plastic surgery in Phuket , YouTube has many personal testimonials from persons who have had successful cosmetic surgery at hospitals in Phuket. Private hospitals here offer excellent health care facilities and services, with many Phuket hospitals having attained international certification and accreditation. Thailand became the first Asian country to gain JCI accreditation in 2002, and many healthcare providers also boast ISO certification, or have acquired Hospital Accreditation (HA) awarded by the Ministry of Public Health.
The majority of doctors are educated abroad and are fluent in English. Most have earned awards for their expertise, with many specialists gaining international qualifications in western countries. In fact, there are over five hundred doctors currently practicing in Thailand that are American Board Certified.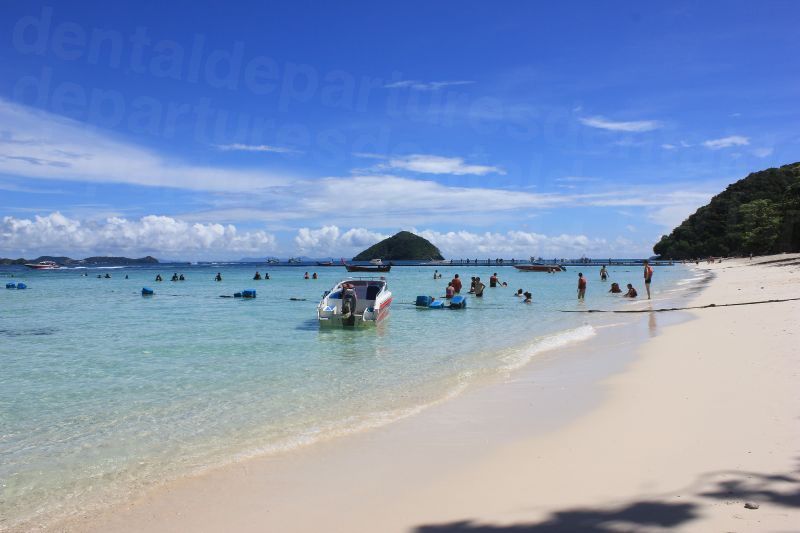 Since the doctors and nursing staff are now so used to interacting with foreigners, a growing number of tourists opt to undergo cosmetic surgery in Phuket, contributing to the country's booming medical tourism industry.
Phuket is located in southern Thailand, on the western side in the Andaman Sea, 862km south of Bangkok. It is the largest and most popular island in Thailand with lots of top-notch hotels. You can enjoy the exciting nightlife in the main tourist area, Patong, with its beer bars, cabaret shows, go-go bars and clubs. But away from the nightlife, the island has mile upon mile of white sandy beaches and plenty of opportunities for snorkeling and diving. You can spend your Phuket holiday whilst recovering from your cosmetic surgery, lazing on the beaches. Or, exploring the nearby islands, taking in beautiful inland vistas. Or, discovering glittering temples, the most notable of which is Wat Chalong, famous as a place of healing.
By choosing to have cosmetic surgery in Phuket, Thailand you can save up to 70% on the cost of your treatment compared to the price you would expect to pay in your home country. Some examples:
Breast Augmentation: in Phuket AUD $6,650 compared to approximately AUD $16,500 in Australia
Facelift: approximately: in Phuket AUD $6,120 compared to AUD $26,000 in Australia
Lip Augmentation: in Phuket AUD $865 compared to AUD $3,800 in Australia.
At Medical Departures we recommend only those clinics which meet our strict criteria. Before adding a clinic to our list of recommendations, we visit clinics personally and our quality checks verify qualifications, certifications and accreditations of medical practitioners, as well as ensuring the availability of international standards of medical facilities.
We recommend particularly the following 3 hospitals:
Bangkok Hospital Phuket offers a wide array of medical specialties and services. Certified and accredited by Joint Commission of International Accreditation (JCIA USA) and Hospital Accreditation (HA), it is committed to providing exceptional patient care. Bangkok Hospital Phuket plastic surgery prices are amongst the lowest on the island.
Radiant Medical and Aesthetics Clinic is a skin care center offering a full range of skin treatments using the most up-to-date technology and techniques available, and delivered by their discreet, professional, fully qualified staff, at competitive prices.
The Phuket Plastic Surgery Institute (PPSI) is a newly formed, one-stop clinic that caters for all your plastic and cosmetic surgery needs for body, breasts and face. Boasting a top-class team of plastic surgeons, management, healthcare providers and medical staff, PPSI is one the best aesthetic plastic surgery facilities in Thailand.
You can connect with us if you have any questions about plastic surgery Phuket prices.
Or, please request a personalized quote free of charge.