Nose implant surgery can have a massive impact on the shape and appearance of your face and if you are looking for the ideal destination that merges low prices and quality nose implant plastic surgery, Chiang Mai in Thailand is a first-rate option. Find out just how much money you can save by flying into Chiang Mai for your nose implant surgery.
Visiting Thailand for a Nose Implant
There is so much money to be saved by utilizing the most affordable nose implant plastic surgery Chiang Mai clinics have to offer that it makes sense to fly into Thailand, enjoy a holiday in Chiang Mai and take advantage of the prices. You can save up to 50% on purchasing your treatments in Thailand, so it makes sense to learn more about Thailand as a viable medical tourism destination.
Thailand is one of the most visited places in the world in terms of tourism, and with Chiang Mai in the North, you have a city that has a real laidback atmosphere and is surrounded by stunning natural abundance such as the Doi Inthanon mountain ranges. Come and enjoy Chiang Mai attractions such as Doi Suthep, Chiang Mai Zoo and the famous Hmong Hilltribe Village. When you want to visit Chiang Mai nose implant clinics to take advantage of the cheap prices, this city is also a very popular holiday destination in its own rights.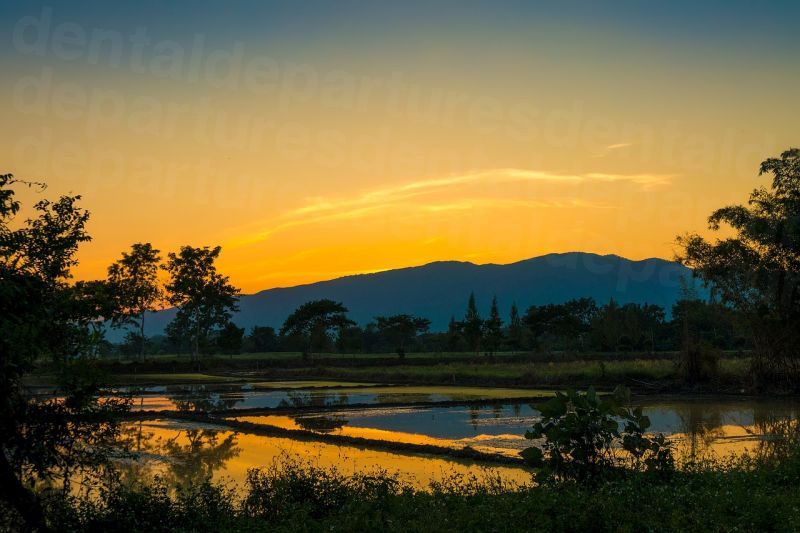 Affordable Nose Implant Clinics in Chiang Mai
When you are looking for affordable solutions for plastic surgery, Chiang Mai has a wide selection of clinics that mostly appeal to international patients from across Australia, New Zealand, and Europe. When you want the same results as those you have seen on nose implant before and after pictures, Chiang Mai clinics such as Rose Clinic Chiang Mai merge a Western-style philosophy and standards with prices that are jaw-droppingly cheap. But the question still remains: how much money can you save by visiting Chiang Mai for your nose implant?
Nose Implant Prices in Thailand
Visiting Chiang Mai for your nose job and implant needs is a must if you are looking for dramatic savings. Prices for a nose job in Thailand are approximately half of what you would expect to pay in the West. These massive price differences have changed the game over the past decade, making places such as Chiang Mai the ultimate options for low-cost dental treatments.
Here is an example of the prices for a nose job in Thailand, in comparison to prices across the West: US $ 4,000 (CAN $5,028; UK £3,060; Euro €3,444; Aus $5,053; NZ $5,422), compared to the prices in the US $ 8,800 (CAN $11,163; UK £6,721; Euro €7,675; Aus $12,600; NZ $13,411).
When you are seeking out the largest savings for nose implant plastic surgery, Chiang Mai in Thailand is somewhere that you need to seriously consider. Not only does Chiang Mai offer cheap dental prices, but is also a top-notch holiday destination in its own right.