Ubud, a popular Balinese town surrounded by rainforest and rice paddies, is a centre for wellness that offers just the environment for a health kick.
Take a Fresh Approach to Your Health in Bali
While taking a break from work and everyday life, you should not overlook the opportunity to have a low-cost medical checkup in Bali . It is is another step you can take to ensure you live a healthier and longer life, and it is no secret that regular health examinations are important . Potential health issues can be spotted and treated before they become a problem, and periodic screening for cancer can provide you with a vital head start to combat this disease.
Easily available and affordable high-quality healthcare is fuelling medical tourism in Bali , and the island is a popular tourist destination in its own right. Combining a vacation with a full health checkup is a great way to save money on healthcare and enjoy the wonderful climate and culture this island has to offer.
Revitalize Yourself at a Wellness Retreat in Ubud
You will find plenty of wellness retreats in Ubud, offering activities like yoga, meditation, and trekking. Some health retreats offer detox menus designed to give your body all the essential nutrients it needs to feel refreshed and revitalized. In addition, traditional Balinese massages can help to relieve stress if you are feeling uptight.
Fivelements specializes in offering packages to help you make a positive transformation in your life, focusing on areas like rejuvenation, healing, and diet. Ancient local rituals and traditions are integrated into your program along the way, giving this place a unique Balinese stamp and creating a memorable impact on participants.
While a week or two of wellness and relaxation is sure to make you feel better, only a general medical checkup will provide you with a clear picture of your current state of health. That is why having a full health checkup in Indonesia at the same time makes sense. It will also be much cheaper than at a private hospital in countries like Australia, the United States, the United Kingdom, Germany, or France.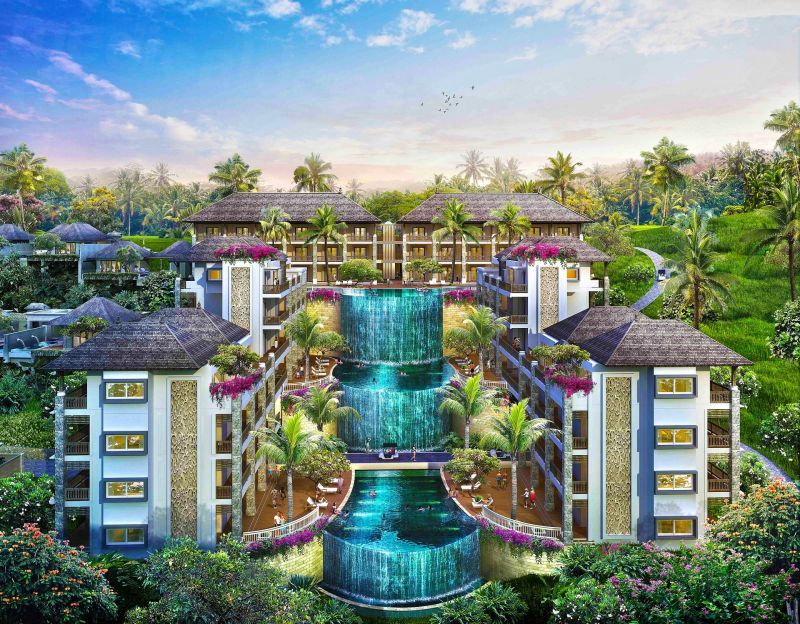 Choose from These Top Medical Centers in Ubud
Kasih Ibu runs medical facilities all over the island of Bali, including a modern general hospital in the district of Ubud. Offering a number of different medical checkup packages to suit a wide range of budgets, Kasih Ibu Hospital - Saba is a Medical Departures Verified Clinic . This means it has passed a 4-part review process, which includes a site inspection, medical license verification, and treatment quality check. For a medical checkup gold package, you can expect to pay USD$188 / AUD$249 / EU€175 / GBP£147.
Conveniently located in Ubud town centre, Puri Medical Clinic - Ubud delivers a 24-hour emergency service and fully-equipped ambulances for people in the area. Besides these immediate medical care services, this hospital also offers patients advanced preventative care. From diagnostic tests to expert consultations, the gold package full health checkup costs USD$233 / AUD$309 / EU€217 / GBP£182.
A full price list for all the different medical checkup packages available at each of these facilities is available on their clinic page. Also, if your home currency is not listed above, remember you can view Indonesia medical checkup prices in 21 different currencies at Medical Departures. Book a medical checkup in Bali anytime, day or night, using the online appointment scheduler or call the Customer Care Team for any assistance you might need.
Sources:
Regular Check-Ups are Important. Centers for Disease Control and Prevention. 2 August 2017. https://www.cdc.gov/family/checkup/index.htm
Medical Tourism and Luxury Healthcare Set to Take Off in Bali. Gapura Bali. 1 August 2018. https://www.gapurabali.com/news/2018/08/01/medical-tourism-and-luxury-healthcare-set-take-bali/1533088542
Shiel, William C. Jr., MD, FACP, FACR. General Medical Checkup. eMedicineHealth. 19 October 2018.