You deserve the best appearance possible, so why not improve your beauty dramatically when you're holidaying in Phuket. Botox and Fillers are quick and easy ways to turn back the hands of time - and the downtime is minimal so the procedures won't take up too much of your holiday time. Phuket has some of the best beauty clinics in Asia, which allows for an amazing medical holiday.
What do they do?
Both Botox and fillers are injected into the skin. Their primary purpose is to rejuvenate the skin and eliminate the appearance of lines and wrinkles. Once injected the effect usually lasts for around 18-24 months, before a top up in needed. If you want to look years younger, then this is a very straightforward, quick, and efficient option.
Why go to Phuket?
The stunning island, located at the bottom of Thailand, makes a fantastic location to for a holiday as well as getting get fillers or Botox. Phuket 's modern infrastructure has resulted in high-quality beauty clinics, offering excellent services at very affordable prices. Once you have finished your treatment you can relax on the beach, experience the nightlife, and enjoy some fantastic Thai food. This makes the island an awesome location for a medical vacation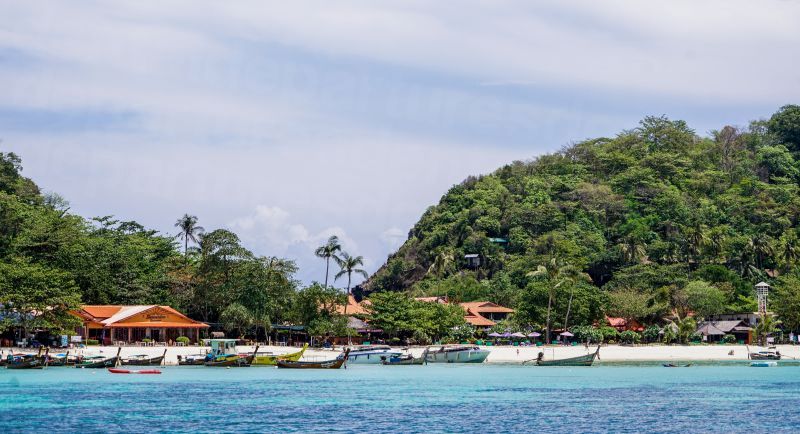 Which Clinic?
Medical Departures recommends some top clinics to get Botox and fillers in Phuket . These clinics have all been through extensive quality checks, meaning that they are of the highest standard possible, and set up to exceed the expectations of International patients. All the medical staff has had their qualifications and work experience checked, and the accreditation of the clinics themselves have been checked.
Medical Departures also supplies reviews from real patients that have visited its clinics. This gives first-hand insight into the quality of beauty treatments at these locations.
Radiant Medical is one of the top locations for Phuket dermal fillers and Botox. The modern clinic is extremely professional and well run. Its team of beauty specialists can do away with your lines and wrinkles, to help restore the beauty of your youth. The team is also extremely friendly and will go the extra mile to make sure your concerns are addressed. A visit to Radiant Medical is highly encouraged, especially considering they offer a free shuttle bus to and from your hotel.
Another excellent clinic, verified and backgrounded checked by Medical Departures, is Tanaporn Clinic Phuket Branch . This clinic has experienced and versatile Botox and filler specialists. They will transform your appearance to the next level, and the only thing you will feel sad about is that you didn't see them sooner.
Last, but certainly not least, is Pan Clinic Phuket Branch . This boutique clinic offers anti-aging services, that are held in high regard by international patients. The team is highly skilled and best of all, friendly, genuine people, who will make you feel at ease the entire. The clinic is centrally located and easy to access during your stay in Phuket.
Ready to go yet?
Take Medical Departure's recommendations into consideration when planning your cosmetic holiday in Phuket. Botox and filler treatments can easily be arranged, but be sue to get yours from high-quality, background-checked clinics.