When you are thinking of sex change surgery in Thailand, then you may want to consider Bangkok. Gender reassignment surgery in the city is one that the capital's surgeons have masses of experience of, but you should always do your research before you make your final choice.
Of the many clinics offering sex reassignment surgery in Bangkok, which ones provide a professional service that you can rely on? Which offer sex change surgery procedures that are safe and proven? Which ones have been properly certified for premium sex change surgery treatment? Which ones are affordable? How much will it cost? Which medical center has the most qualified gender reassignment surgery in Bangkok?
Thailand's plastic surgeons and other medical staff have excellent skills, and facilities here are also exceptionally good. However, when you are considering whether to undergo Bangkok sex change surgery, you must do your homework to be sure of the quality you are being promised. You need to check that your surgeon is certified to be doing what he is doing. Surgery should take place only in a fully equipped clinic that has the qualified staff and equipment to cope with an emergency.
Fortunately, we at Medical Departures have done this homework already on your behalf, and provide a range of services to smooth the way for your Bangkok sex change surgery:
Quality Clinics – all certified Medical Departures doctors and clinics are pre-screened;
Know before you go – high resolution photos, tours;
Real reviews from real people - read genuine past patient reviews;
Easy booking - schedule your appointment online or call Toll Free;
Free quotations;
Medical travel insurance and financing;
Hotel Booking – we'll find the best hotel deals near your medical clinic;
Superior customer service - 24/7 availability with a 4.6 positive rating.
So, which is the most qualified gender reassignment surgery in Bangkok?
We recommend in particular: Yanhee Hospital Health & Beauty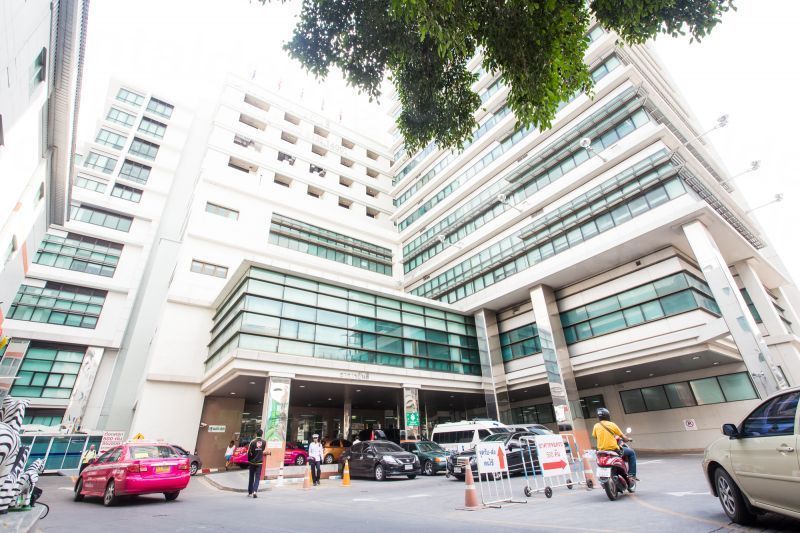 Established in 1984, Yanhee Hospital is one of the most prestigious, successful and highly-respected centers of medical excellence in Bangkok. It provides the finest health, cosmetic and beauty services to local and international clients at competitive prices. Yanhee is truly a one-stop center, offering a vast range of medical treatments and beauty enhancement packages, delivered by over 150 certified doctors with years of experience and expertise in plastic and sex change surgery. Yanhee Hospital has been JCI accredited since 2000.
Sex change surgery cost in Bangkok is probably a third of what it would be in Europe, USA, Australia or New Zealand. For example, at Yanhee Hospital, the most qualified gender reassignment surgery in Bangkok, sex change surgery costs would be around:
Female-to-male THB 69,000 - 300,000 (c. USD 2,000 – 8,750, EUR 1,800 – 7,800,
AUD 2,700 – 11,700, NZD 2,900 – 12,500)
Male-to-female THB 240,000 (c. USD 7,000, EUR 6,250, AUD 9,500, NZD 10,000)
You are likely to have a hospital stay of 15 days.
You can connect with us if you would like more information about Bangkok gender reassignment surgery.
Or, please request a personalized quote, free of charge.