Choosing to have a nose job (medically known as rhinoplasty) done is an important decision, that is not to be taken lightly. That is why we believe that it is important for you to be fully informed prior to making your decision. We also believe that the success of a nose job procedure is highly dependent on the level of preparedness and expertise of your plastic surgeon. So if you're thinking about which clinic to choose for your rhinoplasty, check out our Thailand nose jobs before and after pictures for each of these clinics.
Machita Clinic
The Machita Clinic is a relatively new facility, that has been operational for 6 years. The clinic is staffed with a completely bilingual (English and Thai) team of medical providers, nurses and anesthetists, who are all dedicated to the provision of excellent care according to national and international standards. Extremely affordable costs are one of the main reasons why patients were driven towards the Machita Clinic. For instance, the cost of rhinoplasty ranges from AUD 187 - 374 (NZD 201 - 401) compared to AUD 8,088 (NZD 8,688). Additionally, Medical Departures patients who went to Machita clinic were pleased with the fact that the staff was fully bilingual, knowledgeable and flexible with the patient's requests.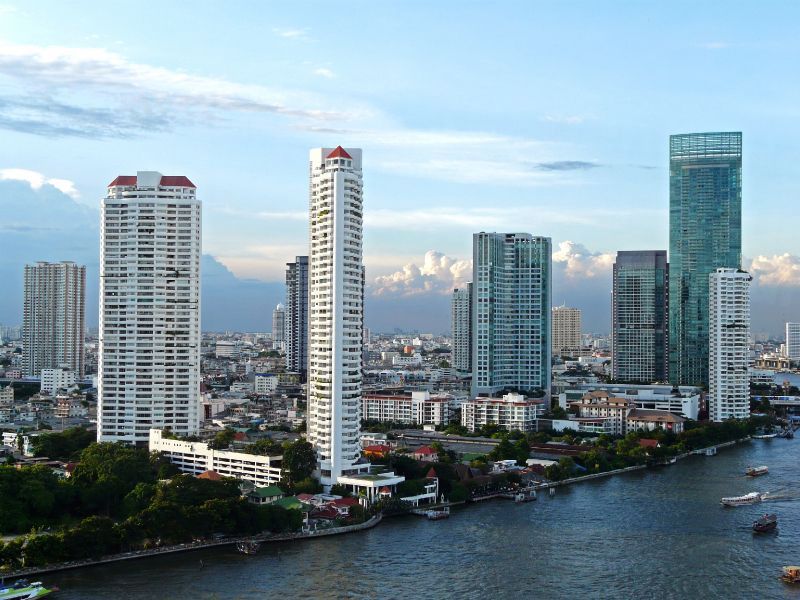 Aime Clinic
Located at Lat Phrao Rd, Samsennai, Huai Khwang, Bangkok, Aime clinic is a pretty new clinic that specializes in cosmetic and beauty care. With only two years of activity in the medical tourism business, Aime clinic has quickly emerged as one of the fastest growing institutions in its category. The clinic offers a wide range of non-invasive and invasive cosmetic surgery procedures, including rhinoplasty. Aime Clinic offers reduction rhinoplasty at prices starting at AUD 374 (NZD 401).
Absolute Beauty Clinic
This 9-years old clinic offers a wide range of facial and body cosmetic care. The Absolute Beauty Clinic is part of chain that operates in several regions of Thailand, each carrying the values of excellence in care, modern services and patient-oriented treatments. When it comes to rhinoplasty prices, the Absolute Beauty Clinic offers open rhinoplasty as well as rhinoplasty with ear bone transplant. The price for open rhinoplasty starts at AUD 2,059 (NZD 2,209) whereas rhinoplasty with ear bone transplant starts at AUD 1,890 (NZD 2,028).
Where Can I get Thailand Nose Job Before and After Pictures?
Getting a nose job done is a big deal, and at Medical Departures, we make it our duty to ensure that you are fully informed prior to making your decision. Part of this decision making process also involves getting reviews from past Medical Departures patients who had their nose jobs done in Thailand as well. For nose job, Thailand reviews from Medical Departures patients have been consistently positive, regardless of the chosen cosmetic clinic. For more in depth reviews of our past patients experience, we invite you to check our website. You can also see our nose jobs before and after pictures, to have a better idea of how effective the procedure has been for other patients. And if you'd like to get in touch with a surgeon of your choice prior to making your decision, our Medical Departures customer service team can facilitate that.
At Medical Departures, patient satisfaction is at the core of the service we provide. That is why we only work with the best clinics, thus making sure you receive the best care from the best doctors. And that is also why our Thailand nose job before and after reviews speak so highly of the care that we provide.