Looking for affordable IVF doctors? Mexico could be the answer.
Since IVF In Vitro Fertilization) became a viable option for creating a family, a lot of people who cannot get pregnant naturally and biologically, have been opting for fertility treatments to make their dreams come true. However, with increasing demands and all the technicalities that an IVF treatment implies, the prices for IVF treatments have been exponentially high. Mexico, one of Medical Departures top destinations, luckily offers expert IVF treatment at affordable rates, making this dream attainable for many.
IVF Options in Mexico
By working with one of our clinics in Mexico, you have a lot of options and counseling is provided to you in terms of the best recommended treatment for your situation.
Dr. Jose Eligio Gaytan Melicoff is a renowned IVF physician in Cancun, and his clinic has a long history of high IVF success rates. The possibilities of success of your IVF treatment is based on several variables, including the quality of donor eggs, donor sperms, the meticulous synchronization of ovarian cycles between the donor and the intended mother, and finally, pre-existing medical conditions. Our Mexican IVF doctors are well trained to provide you with a complete picture and work with you to give you the best outcomes. Dr. David Nana Munoz and Dr. Carlos Martin Cortes Samaniego's clinics are great examples of such clinics.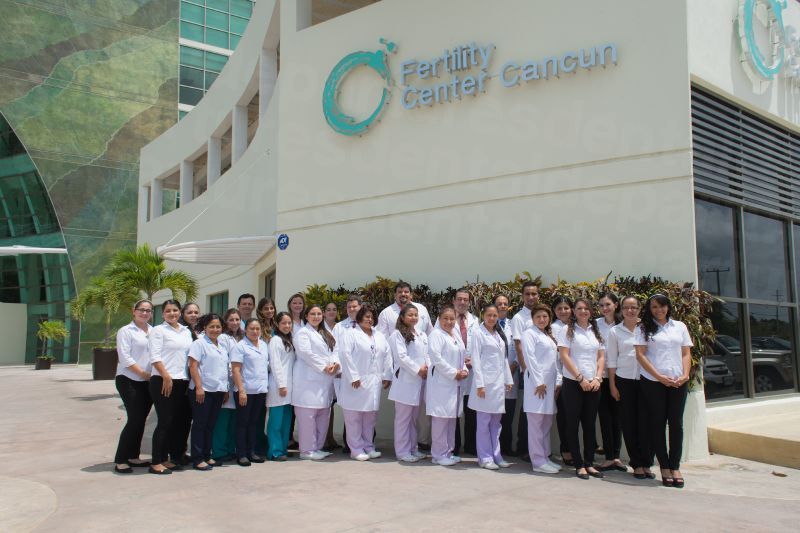 Cost of IVF in Mexico
Cost is the primary motivator behind someone's choice to undergo IVF treatment. On average, in the USA and Canada, a complete standard IVF treatment cycle costs USD 12,000 (CAD 15,000; GBP 9,100; EUR 10,210; AUD 16,000; NZD 15,900). If you plan on doing your IVF treatment in Mexico, the average cost is USD 6,000 (CAD 7,500; GBP 4,500; EUR 5,200; AUD 8,000; NZD 7,500). This corresponds to at least 50% of savings based on the original price. At clinics such as those owned by Dr. Idalia Trevino Orozco , or Dr. Mayra w de la Garza Almeda, you can expect to pay even cheaper prices.
No price tag should be put on finding happiness, and for some, this come with having a family. If you can't have children on your own regardless of what the reason is, Medical Departures can connect you with expert IVF doctors. Mexico is one of our top-rated destinations for IVF treatment, known for its affordable care, expertise and the amazing experience it provides. Get in touch with our team today to find how you too, can get a step closer to creating your family with IVF treatment in Mexico.