Plastic surgery is a major decision in one's life. While the results can turn out fantastic, there are many other factors that people need to take into account. This can include the price, recovery time, level of risk, experience of the doctors, and the general safety of the operation. Ideally, you want to find a nice balance that keeps the cost low, but doesn't trade off your safety or security to make it happen. In a country like Australia, a trip to the plastic surgeon could cost you tens-of-thousands of your hard-earned dollars. For these reasons, every year, more and more people are travelling to beautiful Thailand for affordable solutions to their cosmetic surgery needs. Keep reading to hear our Phuket hospital review, and learn how you can save yourself thousands of dollars!
What is "medical tourism?"
Medical tourism is a growing phenomenon that is sweeping across North America, Europe, Australia, and is taking people by storm. With the ever-rising costs of cosmetic surgery at home, it is no wonder that people are looking at cheaper alternatives, like Phuket for plastic surgery treatments. Instead of spending more than double the price at your normal doctor, why not make a vacation out of it? Need help finding your destination for medical tourism? Phuket, Thailand has everything you need.
Which hospital in Phuket should I visit?
One of the best hospitals in Phuket for plastic surgery is the Bangkok Hospital Phuket. They make use of their advanced facilities to offer patients a wide range of treatments for prices that fit into their budget. From breast augmentation to facelifts and tummy tucks, Bangkok Hospital Phuket has what you need to get the body you want. Their doctors are highly skilled and have years of experience catering to foreign patients. They are fluent in English, and strive to make your stay as relaxing and comfortable as possible. Check them out on our website today!
What are patients saying about Bangkok Hospital Phuket?
Take a look below to read some of the Bangkok Hospital Phuket reviews:
Ms. Helene says:
"My journey as a patient from beginning to end has been amazing and all made possible thanks to Rose from my first request for an appointment right through completing all my arrangements up to meeting on my final appointment day. I am 100% totally satisfied with my whole experience and would not hesitate to return as a patient or recommend your service to others. I will be forever grateful."
Ms. Skye says:
"Amazing!! I cannot explain how much my surgery and aftercare made me feel so at ease, they are so clean and friendly. Would go back for everything if I could!!"
Ms. Jane says:
"I am happy to recommend Bangkok Hospital Phuket and the staff to anybody who choose to come to have the service here. Before coming, I did the research in different countries and the Bangkok Hospital Phuket got the number one global rating."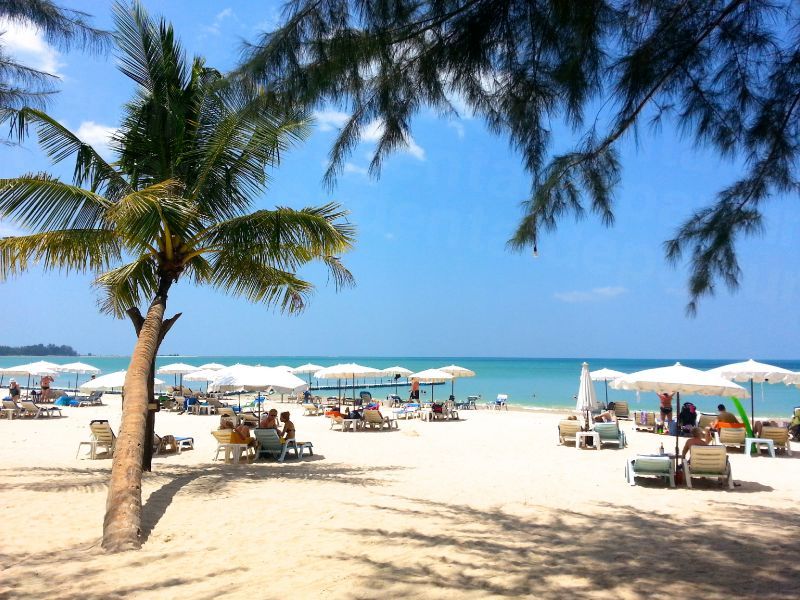 How much should I expect to pay?
On average, the cost of cosmetic surgery in Thailand is 60% less than what you would pay in Australia, the UK, Germany, or New Zealand. The exact price will depend on which procedure you want, and the extent of the work required to give you the image that you are looking for. For a full list of available procedures and prices, check out our listings.
If you are still looking for information get in touch with our Customer Care team who are always happy to help.