Choosing where to do your tummy tuck can be a tricky decision, because it comes with the responsibility of picking the right doctor, the right procedure and the right destination. Moreover, the cost of the procedure varies widely based on the destination and the country you choose. As such, it becomes paramount to select a place that can provide this service within your budget, while maintaining the same quality of care. Fortunately, when it comes to tummy tuck prices, Thailand offers competitive packages and affordable options that can be grasped by anyone!
Tummy tuck prices in Thailand turn out to be considerably lower than what is offered in other countries. For instance, whereas a tummy tuck procedure would cost around AUD $14,100 (NZD $15,304) in Australia, you could receive the same procedure at a rate that is almost 70% cheaper in Thailand, the average being AUD $4,050 (NZD $4,372). Moreover, the tummy tuck surgery cost in Thailand is comprehensive and includes several additional services such as consultations and counseling with your selected physician, medical tests and imaging, and any other care that is deemed necessary for your procedure.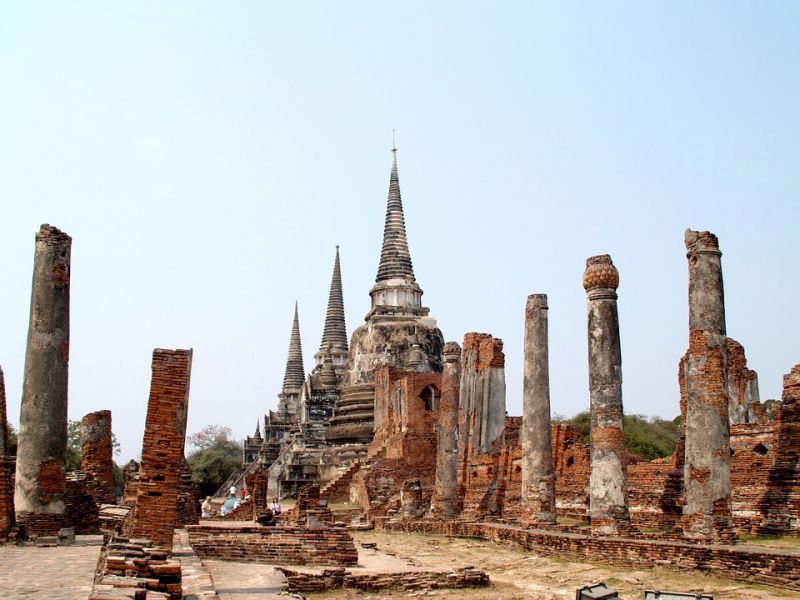 Medical Departures affiliated hospitals offer personalized care that is tailored to each patient's need. As an example, the Bangkok Hospital, which is a renowned facility that provides general and cosmetic surgery services, has a workforce of more than 800 doctors who are well-versed in Thai and English.
The 4 Cheapest Tummy Tuck Clinics in Thailand
Plastic surgery in Thailand is popular with international clients, not only because of the expertise but because of the affordability. When it comes to tummy tuck prices, Thailand offers the most competitive and the most affordable rates and care packages. Here, we combined quality and price to give you a summary of the cosmetic surgery clinics that provide tummy tucks at high quality, but at the cheapest prices.
| | | |
| --- | --- | --- |
| Tummy Tuck Clinic | Price Range | Length of Hospital Stay |
| Yanhee Hospital Health & Beauty | AUD 636 - 4,867 (NZD 683 - 5,222) | 4 days |
| The Sib Clinic (Thonglor and Bangna Branches) | AUD 749 - 4,119 (NZD 804 - 4,419) | 3 days |
| Asia Cosmetic Hospital | AUD 4,119 - 9,360 (NZD 4,419 - 10,042) | 2 days |
| Nirunda Cell Port Thailand Clinic | AUD 7,409 (NZD 7,948) | 5 days |
Even for a mini tummy tuck cost, Thailand still offers rates that are 70% lower than the average rates on the market.
So if you're looking for the best tummy tuck prices, Thailand's got you covered with the most affordable options, best value for money and excellent and personalized care that is often far superior to what you get at home.