You have been contemplating it for years, but have finally made the decision that it's now or never to have that breast or tummy procedure done.Your research tells you that when it comes to medical tourism, Bangkok offers world-class facilities in internationally accredited hospitals, with treatments performed by highly-experienced and qualified practitioners. From the reviews on Medical Departures you have even narrowed down your choice to Kamol Hospital Bangkok, which specialises in all types of aesthetic surgery. Now it's time to check out the Kamol Hospital price list to see just how much you can save in comparison to the same treatments in your home country.
The Kamol Hospital Price List Makes Comparison easy
Kamol Hospital provides a wide-range of extremely high-quality surgical procedures ranging from Facial treatments such as facelifts and nose re-shaping, Body treatments including breast augmentation and implants, Skin and Laser treatments such as Botox, through to complete Gender Reassignment.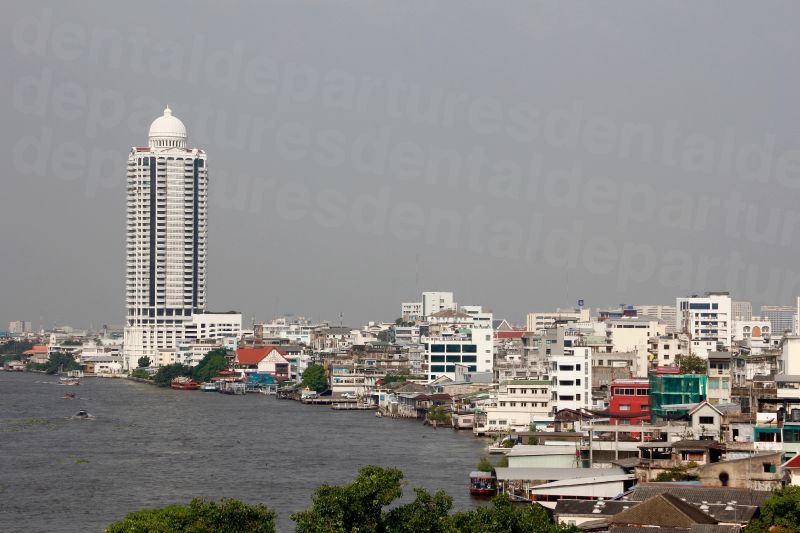 Comparing the cost of these treatments to the cost of the same procedure back home is made easy with the Kamol Hospital price list which conveniently provides a comparative price in 21 different currencies, so you will always know how much each procedure costs in the currency of your home country. You are also informed of the required duration of stay for each procedure, making it very convenient if you are planning to combine your medical care with a holiday in idyllic Thailand. Plastic Surgery at competitive prices and highly professional treatments entice medical tourists; Bangkok provides the backdrop for a truly vibrant cultural experience.
Let's take a closer look at some popular treatment costs
Kamol Hospital Bangkok is world-renowned for its plastic surgery expertise, particularly when it comes to breast augmentation, breast implants and facelifts. The table below clearly shows that If you are considering reshaping your contours then substantial savings can be made, often around 50% or even more, when electing to have your treatment carried out in Thailand rather than in your home country.
For an aesthetic procedure such as a tummy tuck, Bangkok is very competitively priced, given that such a treatment averages around US$10,100 in the USA, but can be as low as US$3000 in Thailand. That represents incredible value for the same internationally accredited treatment!
Take a look at some of the costs and savings on some specific treatments at Kamol Hospital, Bangkok, for someone visiting from Australia:
Treatment

Approximate Price in Australia (AUD)

Approximate Avg price at Kamol Hospital Bangkok (AUD)

Approximate Savings (%)

Breast Augmentation /

Breast Implants

$16,500

$6,800

59%

Breast Reduction

$18,000

$5,200

71%

Facelift

$26,000

$6,200

76%

Buttock Lift

$19,000

$5,060

73%
(It is important to note that these plastic surgery package prices apply to clients with no underlying diseases. Prices indicated are estimates and the final price is normally confirmed at the face to face consultation.)
The potential savings that can be realised just by having your aesthetic medical procedures performed by highly skilled practitioners at Kamol Hospital in Bangkok are a great reason to check out the rest of the Kamol Hospital price list at Medical Departures.
Why not combine your treatment with a holiday?
If you fancy taking the opportunity to recuperate in paradise after your treatment, then you should consider Thailand for your breast augmentation. Bangkok itself boasts a multitude of cultural havens just awaiting to be explored, all of which can easily be afforded by the savings you gain just by having your medical treatment in Thailand. Huge savings can also be achieved on treatments such as breast implants. Bangkok hospitals, such as Kamol Hospital, have the professionalism, expertise, facilities, state-of-the-art technology and accreditations to reassure you that you will return home a very satisfied, and well-rested, customer. It all starts by checking out the Kamol Hospital price list on Medical Departures.