Do you wish your breasts were firmer and not drooping? You are not alone since many women suffer from sagging breasts thanks to age and gravity, apart from weight fluctuations and childbirth. If you are looking for a cheap breast lift, Cancun in Mexico offers affordable cosmetic surgery options. Called mastopexy, this surgery will restore your breasts to their earlier youthful appearance. You will be able to get rid of your push-up bras that uplift the breasts temporarily.
Breast reviews in Cancun
If you check breast lift reviews, Cancun will prove to be a popular option thanks to the fact that it is a premier holiday destination and offers reasonably priced cosmetic surgery at high quality clinics. Mexico has a large number of medical centers, particularly in tourist destinations that are reasonably priced for medical and cosmetic treatments.
Check out breast lift reviews on our site to hone in your preferred surgeon. Breast lifts can be performed as a standalone procedure if you have large breasts or can be combined with breast augmentation via implants or breast reduction if your breasts are small. During the procedure, the breast tissue is reshaped and tightened and the breasts are lifted upwards by way of different operating procedures and incisions. The kind of incisions used is decided by the surgeon and depends on the current shape and state of your breasts.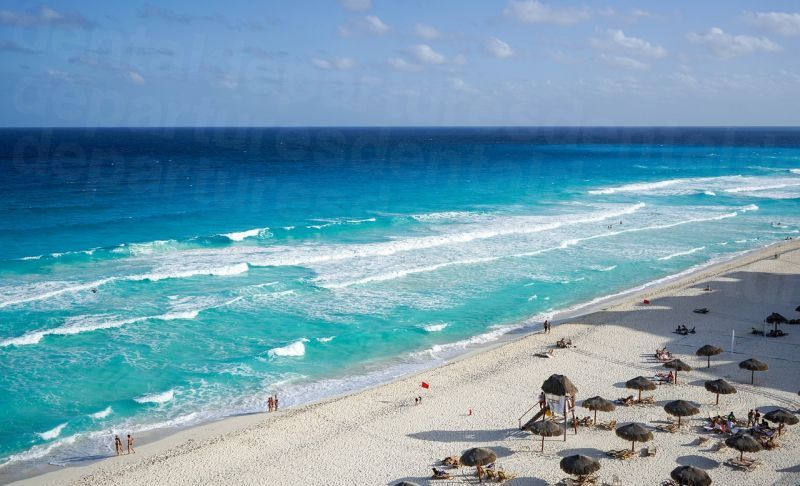 Recommended breast lift clinics in Cancun
Medical Departures has sent hundreds of thousands of medical tourists to different parts of the globe for medical treatment at affordable prices. You can be one of them when you book via our site where we list only those clinics that we have vetted. The clinics have to pass our rigorous standards and are quality-checked. We also investigate the qualifications of the doctors to ensure your safety. And our best price guarantee means that you save even more. Some of the top clinics offering cheap breast lift in Cancun are:
Luz Del Carmen Lopez – Dr. Lopez is a qualified and experienced plastic surgeon and is a member of the International Confederation for Plastic, Reconstructive and Aesthetic Surgery (IPRAS) and the International Society of Aesthetic Plastic Surgery (ISAPS) , so decidedly credentialed.
Dr Rafael Velasco Marin – Dr. Marin is a member of many professional medical societies and a highly experienced plastic and reconstructive surgeon.
Dra Martha Patricia Panama – a member of the International Confederation for Plastic, Reconstructive and Aesthetic Surgery (IPRAS) , Dra Panama works out Hospital Galenia, a large hospital.
What is the cost of cheap breast lift in Cancun?
This surgery is indeed available at an inexpensive price. In Cancun you would pay around US$4,000 (AUD4,964, NZD5,425, £2,954, €3,334, CAD4,902) for this surgery. The same will cost you around US$11,000 (AUD13,884, NZD15,375, £8,541, €9,259, CAD13,790) in the western world. You save almost 64% of the cost by traveling to Cancun for this procedure. Plus you get to have a holiday in this beach place, with stunning views.
Book for cheap breast lift in Cancun via Medical Departures and regain your firmer and perkier breasts once again.