However, both men and women suffer from severe receding hair line and bald spots. This is most probably brought upon by aging, genetic disorders or an unhealthy lifestyle. If you want to restore your hair to back to its former glory then we suggest visiting one of these top 3 hair transplant clinics in Mexico .
Why go all the way to Mexico for a hair transplant?
In recent years, Mexico has seen an influx of international patients visiting the country for affordable medical services. The quality of results from clinics in Mexico can be classified as world-class. The materials used during the treatment are nothing short of high-quality. Surgeons in Mexico are top-notch; many received their doctorate degrees and certifications from international Universities and have been practicing for many years.
What is a Hair transplant?
Patients are urged to undergo a hair transplant before they go completely bald because it will be too late to transplant the follicles by then. They should also understand that it is a slow process that requires patience and may require multiple sessions for a couple of years.
Hair transplants can be done using various methods, depending on which part is suffering extreme hair loss. One method is strip harvesting, which is done by removing a strip of hair and carefully dissects and implants the follicles. Another is by Follicular Unit Extraction, which implants the hair into the site after a graft is taken from the scalp. Lastly, flap surgery is performed by removing a large section of the bald scalp and replacing it with a section that contains follicles.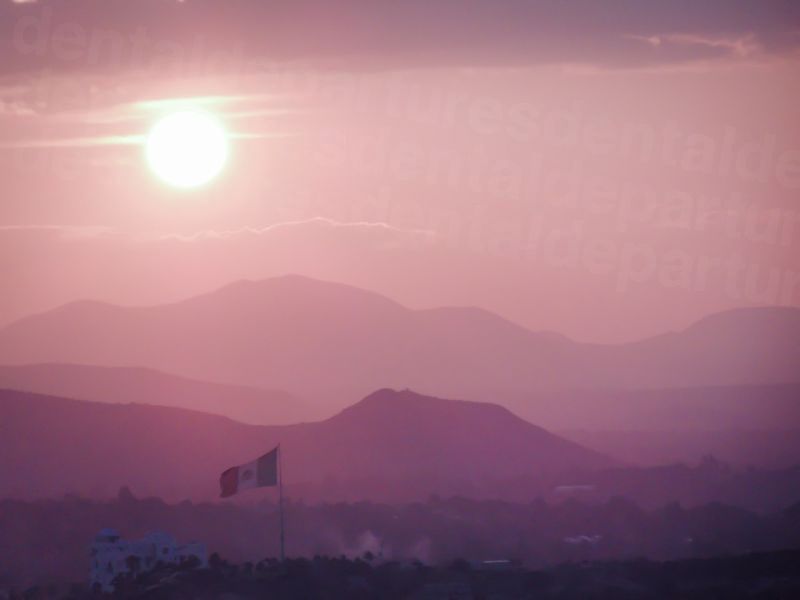 Hair transplant price in Mexico
The price table below shows just how much an international patient can save on hair transplants by visiting a clinic in Mexico:
| | | | | |
| --- | --- | --- | --- | --- |
| PROCEDURE | US$ | CAN$ | AUD$ | COMPARISON |
| HAIR TRANSPLANT | $8,300.00 | $10,097.00 | $12,000.00 | INTERNATIONAL |
| | $4,600.00 | $5,596.00 | $5,752.00 | MEXICO |
| | 55.40% | 55.42% | 47.90% | % YOU PAY |
| | $3,700.00 | $4,501.00 | $6,248.00 | YOU SAVE |
Why not visit of the 3 recommended Medical Departures facilities?
Kaloni Polanco is a branch of the Kaloni Hair Restoration and Medical clinics in Mexico City. They are one of the pioneers in micro grafting delivering top-quality hair transplant results to every patient. Patients are also welcome to use the following exclusive promotions from Medical Departures:
Kaloni Altavista is another branch of the Kaloni Hair Restoration and Medical Clinics. They have been proven and tested to be one of the best hair transplant group of clinics by thousands of international patients from different parts of the world. They also have the following exclusive Medical Departures promotions available:
Gardel Hair Restoration Institute provides male and female patients with natural-looking hair solutions. They use the latest cutting-edge technology in hair transplant in order to avoid visible scars after the treatment. Aside from excellent services, the clinic currently has the following Medical Departures promotions available:
So, if you are looking for money saving promotions and affordable hair transplants, make sure to visit one of our top 3 hair transplant clinics in Mexico for a natural-looking hair make-over.