Rigorous Training that Yields Results
A Mexican-trained plastic surgeon, Dr. Gordillo embodies the values of hard work, dedication and commitment to the profession. After graduating from his training in 2005, he worked for at least 11 years, during which he decided to open his own cosmetic surgery clinic to deliver excellent patient care according to his values. A bilingual provider (English and Spanish), Dr Gordillo also has an extensive experience which allows him to interact, communicate and provide for international patients. Medical Departures patients who go to his clinic always appreciate being able to establish trust early on with Dr. Juan Gordillo. If you are looking for a reliable, experienced plastic surgeon in Mexico , then Dr Gordillo should be on your shortlist.
Excellent Prices that Make all Procedures Affordable
Apart from the great care received from Dr. Juan Gardillo and his team, great prices are another reason why many people go to his Guadalajara clinic. Did you know that on average, you could save more than 50% of the original price on any plastic surgery, when you do it in Mexico? And even better, with Dr.Juan Gardillo, the price can even get cheaper based on the procedure that you select.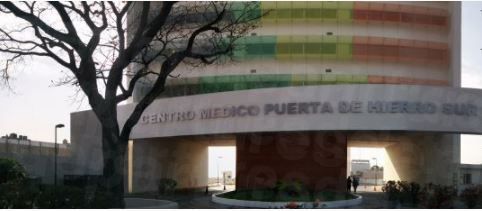 Facelifts at his clinic start at USD 4,406 (CAD 5,947; EUR 4,108; GBP 3,440; AUD 5,840; NZD 6,266) compared to USD 14,081 (CAD 23,340; EUR 16,813; GBP 14,081; AUD 23,904; NZD 25,645) in the USA and Canada. For butt implants, you can get prices as low as USD 4,245 (CAD 5,730; EUR 3,958; GBP 3,315; AUD 5,627; NZD 6,037) compared to USD 8,894 (CAD 12,005; EUR 8,298; GBP 6,945; AUD 11,790; NZD 12,649).
Wide Diversity of Cosmetic Procedure for the Best Experience
Dr. Gordillo's clinic specializes in cosmetic surgery of the entire body including the face, offering a wide variety of treatment packages based on your choice and preferences. You can also get great deals and special packages when you do several procedures, at the discretion of Dr. Gordillo. Before and after pictures are available from past Medical Departures patients, if you want to get an idea of the type of results to expect.
Excellent cosmetic surgery results demand an excellent cosmetic surgeon, and Dr. Juan Gordillo is just that. Like many other Medical Departures patients, you too can get the opportunity to work with him and give yourself your best chance at obtaining the breast implants, breast lift, facelift or nose job you deserve. Contact our team today!