For the best Bali breast augmentation reviews, visit our website and check out clinic reviews from real patients who have actually undergone treatment in Bali. Apart from top breast augmentation reviews, Bali is also renowned as a popular tourist destination for holidaymakers looking to soak up a bit of sun whilst they recuperate from surgery.
Breast Augmentation BIMC Reviews
For a top-quality breast augmentation, BIMC hospital is the leading provider in Bali, if not throughout all of Indonesia. The hospital first opened for business in 1998, consisting of just 10 staff, 3 consultations rooms and 2 observation beds.
The continued popularity of the medical tourism industry in Bali has seen the BIMC hospital expand rapidly to meet the demands of international patients who are looking to take advantage of the superior treatments that are available here for a fraction of the cost that surgeons at home are charging.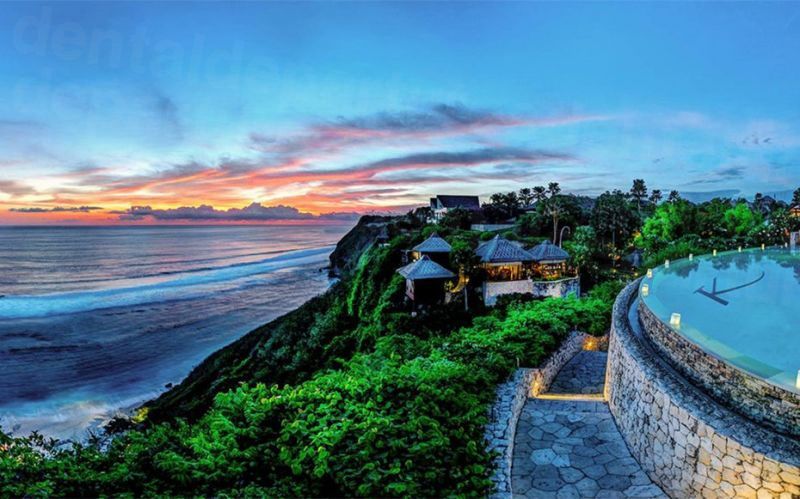 The BIMC is now a fully accredited and licensed hospital that is recognized as the only healthcare provider in Indonesia recommended by the International Assistance Group (IAG) . Their custom-built, 4-storey complex is ideally situated close to luxury, 5-star amenities and facilities, such as the Bali Collection shopping and food esplanade, the Bali Golf and Country Club and the Nusa Dua Convention Center.
What Does a Breast Augmentation Procedure Involve?
Breast augmentation is the medical term used to describe increasing a woman's breast size. Sometimes known as a breast enlargement, or augmentation mammoplasty, the procedure can be used to increase breast volume, balance your figure or be used as part of a breast reconstruction after a mastectomy.
The procedure itself usually takes around 1 to 2 hours to complete and can involve either having implants fitted, or using a fat transfer technique such as liposuction to remove fat from another part of the body and injecting it into the breasts.
To minimize scarring, incision are made in inconspicuous areas, allowing the implants to be inserted either under the pectoral muscle (known as submuscular), or over the top of the pectoral muscle (known as subglandular or submammary).
You should find that recovery times are reasonable quick in comparison to some other cosmetic procedures. You may need to have drainage tubes and gauze removed a few days after surgery, and you can usually return to work within 1 week of the surgery and carry out normal activities after 2.
How Do I Book An Appointment?
You can book your treatment in Bali through Medical Departures. By doing so, you'll be able to take advantage of some of our exclusive offers that aren't available anywhere else on the internet. For example, we can arrange additional medical insurance on your behalf through a number of independent insurance providers.
We also have a
policy that ensures you will pay the lowest price possible for your medical treatment when you book through us. So, visit our website to read Bali breast augmentation reviews and discover just how much you could save on your treatment.