Are you suffering from loss of sensation during sex? For an affordable vaginoplasty price, Nusa Dua may be kinder on your pocket. With age, normal vaginal deliveries and hormonal problems, your vagina may have become wider and looser. A vaginoplasty can help you. And if you are already planning a holiday to Bali, you can easily get this treatment done as you will not be greatly incapacitated after this outpatient procedure. Sure, there will be some discomfort, but nothing intolerable. It is a good idea to do the holiday activities before the surgery since you will not be able to go swimming after the surgery or indulge in strenuous activities.
What does a vaginoplasty do?
Vaginoplasty is a surgery performed under anesthesia. It removes excess skin and tissue and repairs the muscles in the vagina. This results in greater sexual satisfaction for both you and your partner, and also boosts confidence in your abilities.
If you suffer from urinary problems after delivery, this surgery can help with that, too. Also, other procedures can be done along with your vaginoplasty. An enlarged labia can be shortened or you may want G-spot enhancement or even clitoral hood reduction. As the vaginoplasty price in Nusa Dua is reasonable you can afford extra procedures at a lower cost as well. You also have enough money to get cosmetic or spa treatments in the very least, since the price is so affordable.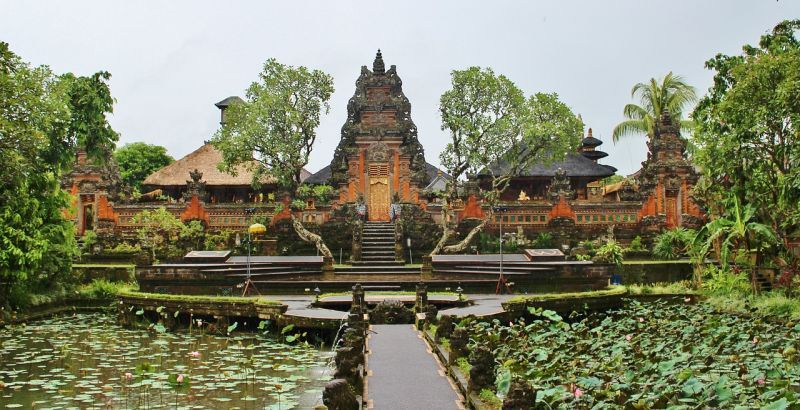 One of the best clinics in Nusa Dua
When you go to the best clinic in Nusa Dua , you can expect and receive excellent care at the hands of highly experienced doctors. Booking through Medical Departures also ensures greater safety as we vet the clinics and hospitals listed on our website, make sure they follow international treatment standards, verify the qualifications and credentials of the doctors, also offer the best price guarantee.
BIMC Hospital Nusa is a popular hospital with two branches. The one in Nusa concentrates on cosmetic procedures whereas the one in Kuta is for medical procedures. It is a modern facility and is accredited with the Australian Council on Healthcare Standards International (ACHSI). It is manned by a team of top doctors experienced in various cosmetic procedures and treatment including plastic surgeries. Thanks to its location close to the beach and the golf course, its ambience which is luxurious and its top amenities you will not even feel you are in a hospital.
What is the vaginoplasty price in Nusa Dua?
Vaginoplasty in the U.S. or an advanced country can average around US$8,773 (CAD11,205, £6,694, €7,571, AUD11,453, NZD12,716).. The same procedure will cost you an average of US$2,000 (CAD2,552, £1,520, €1,725, AUD2,612, NZD2,893) so you save a great deal of money when you merge your holiday in Bali with vaginoplasty.
Book with Medical Departures and take advantage of low cost vaginoplasty price in Nusa Dua combining a holiday in beautiful Bali with this cosmetic surgery.