Among the top Bangkok hospitals, the name of Kamol Hospital frequently comes up if you run and internet search. Just think, you can easily go to a high quality hospital in Thailand for an affordably priced cosmetic procedure and also enjoy a holiday in the warm climate at the same time.
About Kamol Hospital and the doctors there
This is a top of the line esthetic surgery and treatment center that does all kinds of surgeries and treatments that will enhance your features and your body. The doctors at the clinic strive for professional excellence, high quality care and look out for your safety during all surgeries and treatments.
Located in the heart of the city, close to the business district and shopping centers, Kamol Hospital provides you with luxurious accommodation if you need to be an in-patient. It uses the latest advanced medical technology and devices (usually sourced from Germany) and follows international treatment protocols. What's more it is JCI accredited so has to follow strict criteria.
With a team of highly skilled and experienced doctors, Kamol Hospital is headed by Dr. Kamol Pansritum, with more than 31 years of experience as a plastic surgeon. He is a member of the International Society of Plastic and Reconstructive Surgeons.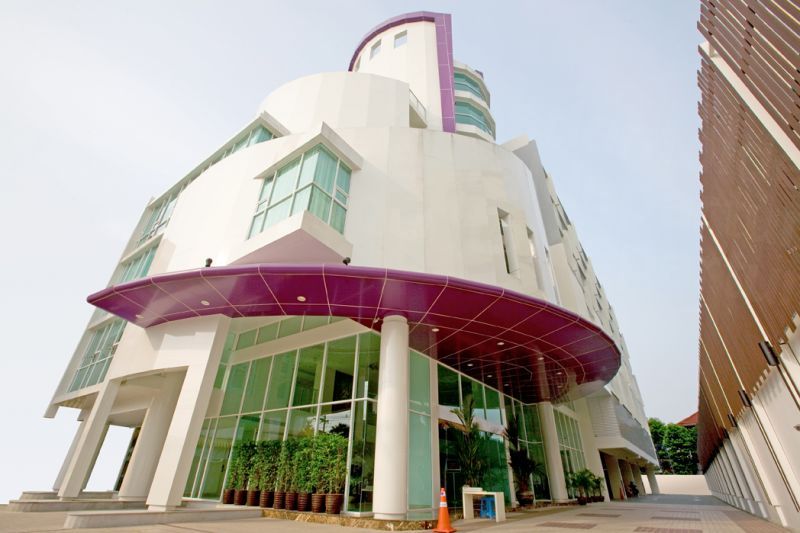 Other doctors include Dr. Phatcharasak Kraisornphongsaku, who is also a cosmetic surgeon and member of the International Society of Plastic and Reconstructive Surgeons.
Dr. Wichai Surawongsin, is a general and plastic surgeon with over 26 years of experience.
Many other doctors qualified, trained and experienced in different aspects of plastic surgery and cosmetic treatments are part of the clinic.
Medical tourism in Bangkok
Thailand attracts hundreds of thousands of medical tourist thanks to its well developed and high quality hospitals and clinics offering all kinds of esthetic and cosmetic treatments and surgeries at affordable rates. Bangkok is also centrally located and major airlines fly to this city. As Thailand offers visa free entry to residents to many countries the place becomes even more accessible.
While the country sees large numbers of medical tourists from Australia and New Zealand it also sees vast numbers of people from North America, Canada and Europe as increasingly people don't mind traveling for low cost cosmetic work. It has developed its hospitality infrastructure as well to cater to the tourists and you can find hotels and accommodations at prices to suit your budget. Plus food and other expenses in Bangkok are quite reasonable.
Different cosmetic treatments and surgeries at Kamol Hospital
This medical facility offers a wide range of plastic surgeries and cosmetic treatments that are popular. These include
Facelift
Rhinoplasty
Facial surgery
Ear surgery
Hair transplant
Forehead contouring
Breast augmentation
Arm lift
Body lift
Breast lift
Buttock augmentation
Neck lift
Sex reassignment surgery
Liposuction
Apart from surgeries all kinds of non invasive and minimally invasive cosmetic treatments are also available at Kamol Hospital, Bangkok. The doctors speak English and the facilities at this hospital rival those in western countries.
Other facts about Kamol Hospital
While the surgeons and doctors at Kamol hospital perform all kinds of cosmetic surgeries and treatments, Dr. Kamol Pansritum is known for the gender reassignment surgeries that he does along with his team. These can be male to female or female to male.
There is a whole range of surgeries required for transformation and it is a long drawn out process. Dr. Kamol has done more 5,000 such surgeries and so is highly experienced in all aspects of this procedure.
Prices of popular surgeries at Kamol Hospital
While you know that you will save money by going to Kamol Hospital in Bangkok you should also have some idea of the price difference. Rates may vary and depend on your individual requirements.
A Neck lift that costs AU$14,478 (NZD15,583, US$10,667 CAD14,599, £8,285, €9,816) in western countries but a neck lift in Bangkok will cost you only AU$4,630 (NZD4,982, US$3,411, CAD4,669, £2,649, €3,139).
Breast augmentation that costs AU$15,680 (NZD16,872, US$11,553, CAD15,808, £8,971, €10,632) in your home country will cost an average of AU$6,077 (NZD6,539, US$4,477, CAD6,128, £3,477, €4,120) at Kamol Hospital.
A Body lift costs AU$33,014 (NZD35,526, US$24,325 CAD33,308, £18,893, €22,382) but a body lift in Bangkok at Kamol Hospital will start at only AU$4,630 (NZD4,982, US$3,411, CAD4,670, £2,650, €3,139).
With such attractive prices, medical tourism in Bangkok becomes even more tempting.
Holidaying in Bangkok
When you learn that millions of tourists travel to Bangkok for holidays, you know that the city has a lot to offer. It has combined the high speed of modern life along with advanced facilities and technology along with the old world charm of Thailand. Skyscrapers and big malls vie with the culture of Chinatown or the floating markets or the many temples that dot the city.
Traffic can be quite a problem, but you can get round this by staying close to the clinic as there are many hotels in the area. In fact you can get a good deal for a hotel when you opt for a package through Medical Departures as well. Thanks to the new overhead Skytrains, bus and underground metro as well as taxis and tuktuks, traveling is not a problem. River taxis and express boats can be taken to see different parts of the city.
The climate of Bangkok is warm pretty much through the year and the best times to visit are from November to February where temperatures are lower and more comfortable. If you want to explore the city and its environs the best way is to take guided tours which will take you around comfortably. Of course, you can always travel on your own, but in some parts of Bangkok, English may not be much spoken.
There is much to see and do in Bangkok including checking out temples, the royal palace, museums, parks and gardens and shopping. The city is also known for its night life, its restaurants and bars and, of course, Thai food.
If you want any kind of cosmetic surgery or treatment then Kamol Hospital, Bangkok should make it to your list of medical centers that you could go to.